Giving birth abroad is becoming more and more popular with every year among expectant parents. Citizens of different countries have the opportunity to receive qualified help from foreign doctors, stay in comfortable wards, but the most important thing is the possibility to obtain citizenship of another state. Some countries, such as Canada or the USA, automatically issue national documents to children born on their territory. Parents can obtain citizenship later under a simplified or standard procedure by immigrating under a family reunification program.
Advantages of giving birth abroad
The main advantages of giving birth abroad are:
opportunity to obtain citizenship for a baby;
professional training of medical personnel;
modern equipment;
possibility to obtain citizenship for parents under a simplified procedure;
high level of service;
individual approach to each woman in labor;
implementation of modern protocols by senior and junior medical staff.
How to arrange a trip and childbirth abroad
Giving birth abroad is most often chosen by people who want to protect themselves and their child from force majeure. Different countries have their own laws and rules. The main points that immigrants should pay attention to when organizing childbirth abroad are:
At what gestational stage to go. From the 38th week, the baby is considered to be full-term and can be born at any time. A woman should plan her trip about 1-2 months before the due date. It is important for the expectant mother to be examined by her doctor, have tests done and receive a health certificate before departure. When buying airline tickets, a woman should check the airline's policy on pregnant women in advance. Some airlines allow expectant mothers to fly exclusively until the 28th week, others until the 9th month.
Accommodation. Parents-to-be should choose an apartment or house close to the clinic, so that they can get to the hospital quickly when the labor begins. Particular attention should be paid to the fact that in many countries, such as Canada and the United States, accommodation is rented without furniture, so you need to take care of this in advance. Expectant parents should inform the landlord that they plan to rent an apartment with an infant to avoid misunderstandings.
Clinic. When choosing a maternity hospital, you should carefully examine the reviews of doctors, find out whether the hospital has intensive care units for premature babies, and whether the staff uses modern treatment protocols in their practice.
Interpreter. If expectant parents do not speak a local language, they should consider hiring an interpreter beforehand. The mother needs to listen carefully to the doctors during the delivery. Without a qualified interpreter, it is not possible to follow the instructions of the medical staff completely.
Insurance. Pregnancy insurance is a short-term policy that provides coverage in case of a life-threatening medical emergency for a mother or child. The insurance is purchased in the country of residence. When buying the policy, you should study the contract carefully, especially the clauses concerning pregnant women.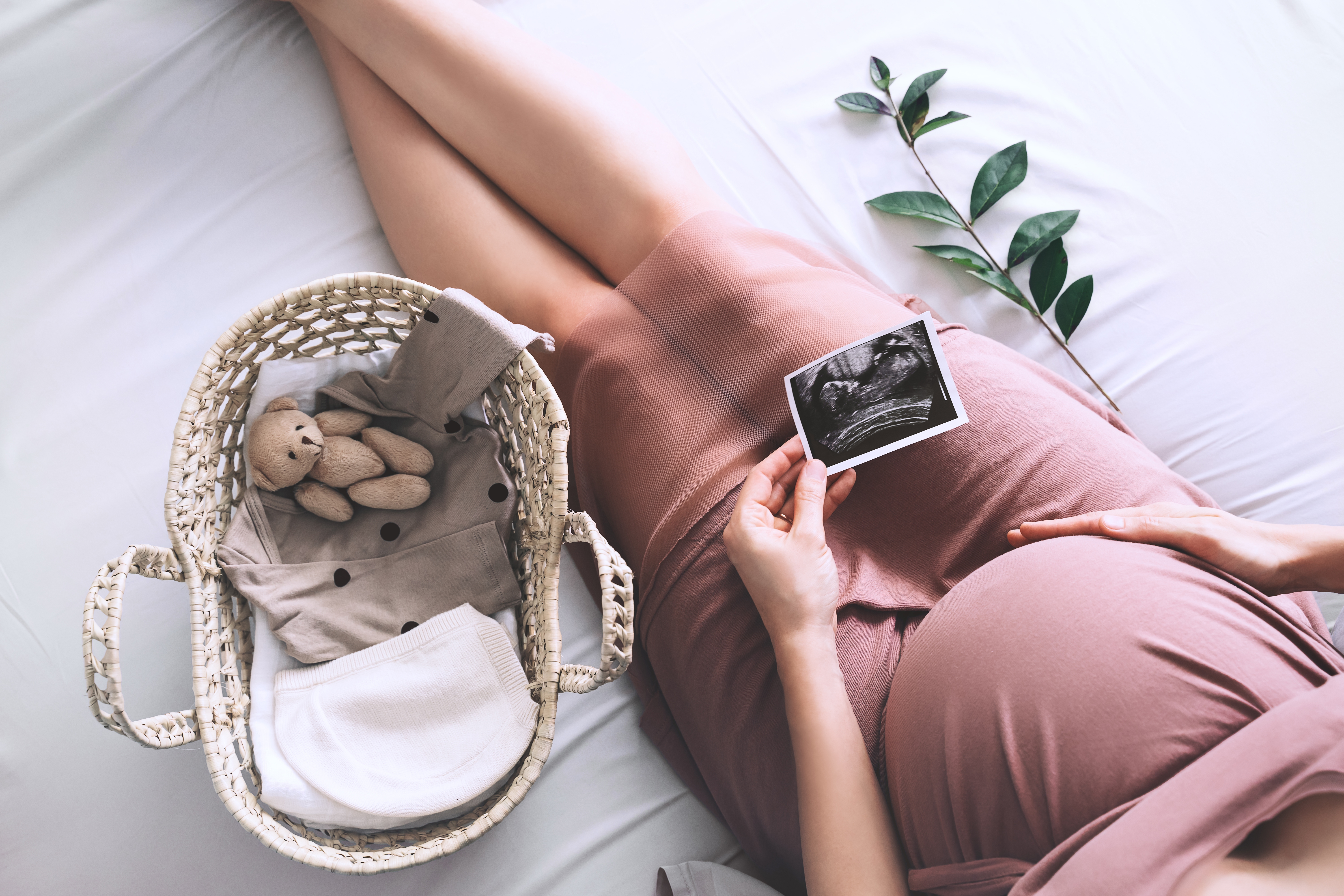 What to do after childbirth
Documents that foreigners receive after the birth of a baby:
Proof of the child's birth. The document is issued at the clinic. The certificate contains all the important information: date, place of birth and name of the child, as well as full data about the parents.
Birth certificate. Parents have to go to the municipal body (similar to the registry office) in order to get a birth certificate abroad. The document is issued in the local language, so it must be notarized and translated into the national language when returning home, and in some cases apostilled.
Birth Progress Report. The document describes the complete course of the birth (natural or cesarean section), the medication that was used, and the data of the child at birth (height, weight, Apgar score, possible diseases).
If the country grants citizenship to the child and parents, candidates need to apply to the local Ministry of Social Services for a birth allowance. Otherwise, all non-residents need to apply for government payments in their home country after arrival.
Citizenship of which countries can be obtained through childbirth
Jus soli is one way of obtaining the national documents of a foreign country through childbirth. Not all countries provide immigrants with this option. In most states, citizenship by right of the soil can be obtained by a newborn, on the condition that at least one parent has a local national identity card.
The conditions for granting citizenship to parents are listed in the table below.
| Country | Requirements |
| --- | --- |
| USA | Green Card processing when a child reaches the age of 21 |
| Canada | Reunification with an adult child or other naturalization option |
| Argentina | After 2 years of permanent residence in the country |
| Chile | After 5 years of residence in the state with a permanent residence permit |
| Israel | Residence in the country for at least 3 of the last 5 years and a number of other requirements |
| Germany | Typical naturalization |
The main difference between giving birth abroad for locals and foreigners:
it is necessary to hire an interpreter;
you need to take into account the additional costs of living in the country (renting an apartment);
the travel insurance package does not include compensation for the cost of childbirth.
The USA
All children born in the United States, unlike their foreign parents, are automatically granted citizenship. When a person reaches the age of 21, they may apply for a relocation for the mother and father. An application from the child gives the child's parents grounds to obtain a Green Card.
The main advantages of giving birth in the United States:
high training level of medical personnel;
use of modern equipment;
automatic citizenship obtaining for the child;
modern methods of treatment and management of pregnancy;
individual approach to each woman in labor;
opportunity to choose a state with a favorable warm climate.
Popular clinics among the locals and foreigners:
Parkview Community Hospital (Riverside, California). The hospital provides a full range of services: pregnancy management, childbirth, and postpartum care for a mother and baby. Expectant mothers can participate in free classes that help them prepare for the birth of their baby. The clinic has an intensive care unit for premature babies and newborns who need additional treatment.
Sharp Mary Birch Hospital for Women & Newborns (San Diego, California). The hospital is equipped with cutting-edge medical technology and has the largest intensive care unit in all of San Diego. The hospital provides a full range of services, from complicated gynecological surgeries to childbirth.
Northside Hospital (Atlanta, Georgia). The hospital is staffed by highly trained physicians who follow modern treatment protocols and have innovative medical equipment. The clinic provides a full range of services for expectant mothers, as well as assistance in the postpartum care of the newborn.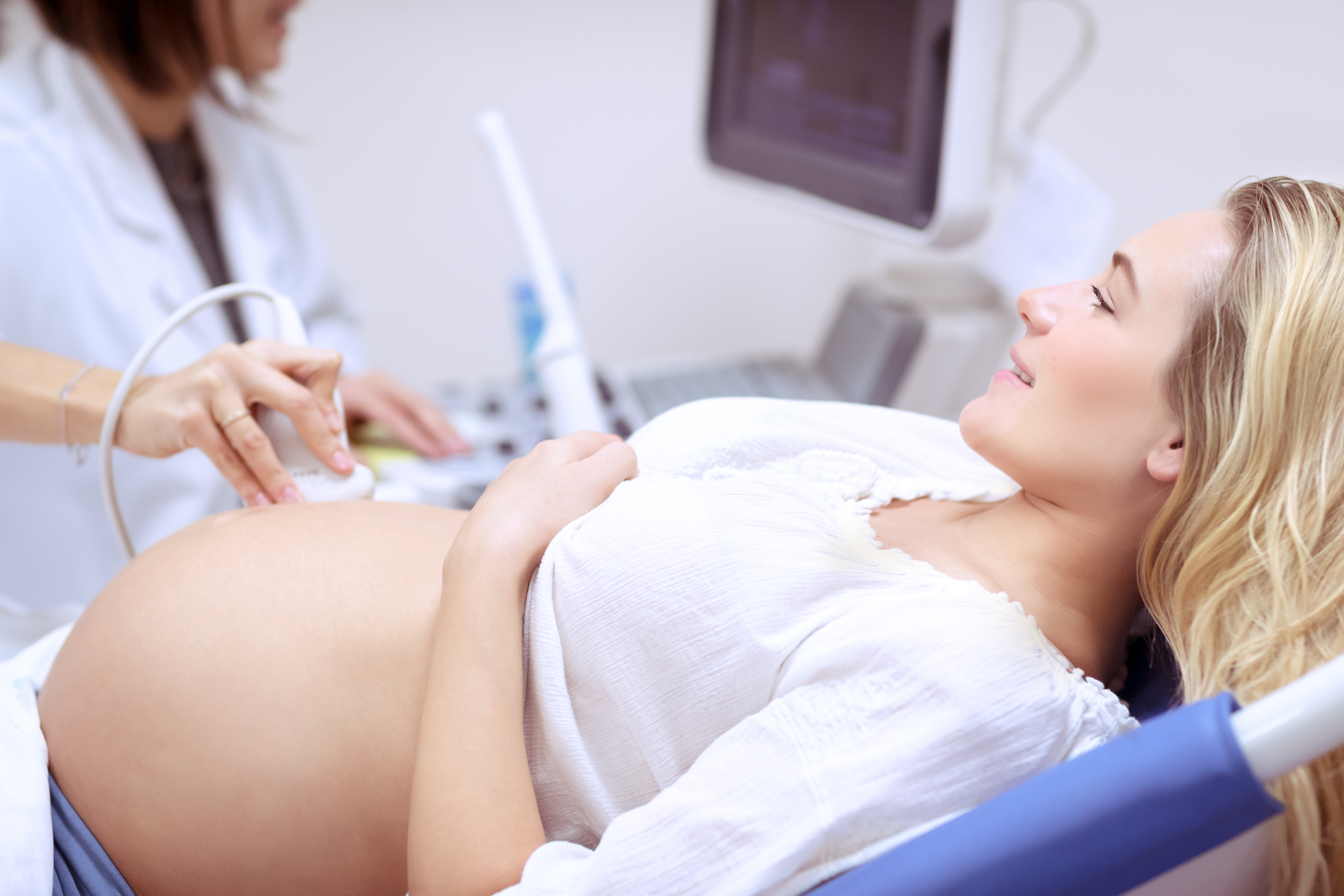 Canada
Under the Nationality Law, all people born in Canada automatically become Canadian citizens, regardless of the immigration status of the mother and father. Parents cannot obtain a state passport for the fact of giving birth, but have the option to reunite with their child after reaching the age of majority or to naturalize in some other way.
Advantages of giving birth in Canada:
baby is automatically granted citizenship;
average stay in the clinic is 24 hours (if there is no complication during childbirth and no pathologies in a newborn baby);
doctors follow modern methods of pregnancy management;
immediate family members (husband, parents, brothers and sisters) have the right to be present at the childbirth.
Clinics popular among Canadian residents and immigrants:
Montfort hospital (Ottawa, Ontario). It specializes in delivering babies in a calm and safe environment. All delivery rooms are equipped with a special bathroom with large windows and jacuzzi. Mother – baby rooms contain everything you need for a comfortable stay and recovery.
Ottawa Hospital (Ottawa, Ontario). The hospital consists of a dozen modern specialized clinics, a trauma center, but particular attention is paid to the departments of obstetrics and gynecology. In the hospital expectant mothers have the opportunity to be observed by highly qualified doctors during pregnancy, to pass all necessary tests and receive medical treatment. Specialists give preference to natural childbirth, but in case of emergency they perform cesarean section and provide all kinds of assistance to the mother and baby.
Sunnybrook Health Sciences Center (Toronto, Ontario). The clinic has a large intensive care unit for newborns and mothers. During childbirth specialists do everything possible to make the laboring mother feel comfortable: they use various techniques to relieve pain (massage, breathing exercises, jacuzzi), and administer medical anesthesia if necessary.
Chile
The Political Constitution states that all children born in Chile have the right to obtain Chilean citizenship, under the condition that either a father or mother has applied for a temporary resident visa and thus has shown their intention to settle in the state. Parents can apply for a national passport after 5 years only if they have a permanent residence permit.
Advantages of giving birth in Chile:
it is possible to arrange childbirth with the obtaining of citizenship for the child;
medicine is highly developed (on a par with the United States);
the state is the second safest country in North and South America.
Popular clinics for childbirth in Chile:
Obsnatura Maternidad (Viña del Mar). The clinic specializes in natural childbirth at home. Doctors do everything possible to make patients feel as comfortable as possible. Expectant mothers can choose the method of delivery acceptable to them: vertical, in water, cesarean, home birth and traditional births.
Hospital Clinico Vina Del Mar (Viña del Mar). The wards of the hospital are equipped with everything necessary for a comfortable stay of a woman in labor. The hospital has modern technology, which allows performing complicated surgeries. Hospital specialists regularly attend advanced training courses, adhere to the current protocols of treatment, pregnancy management and childbirth.
RedSalud Clinica (Santiago). The clinic has cutting-edge equipment that helps ensure maximum comfort during childbirth. The wards are furnished with everything necessary for mother and baby's stay. The hospital has a neonatology and neonatal intensive care unit.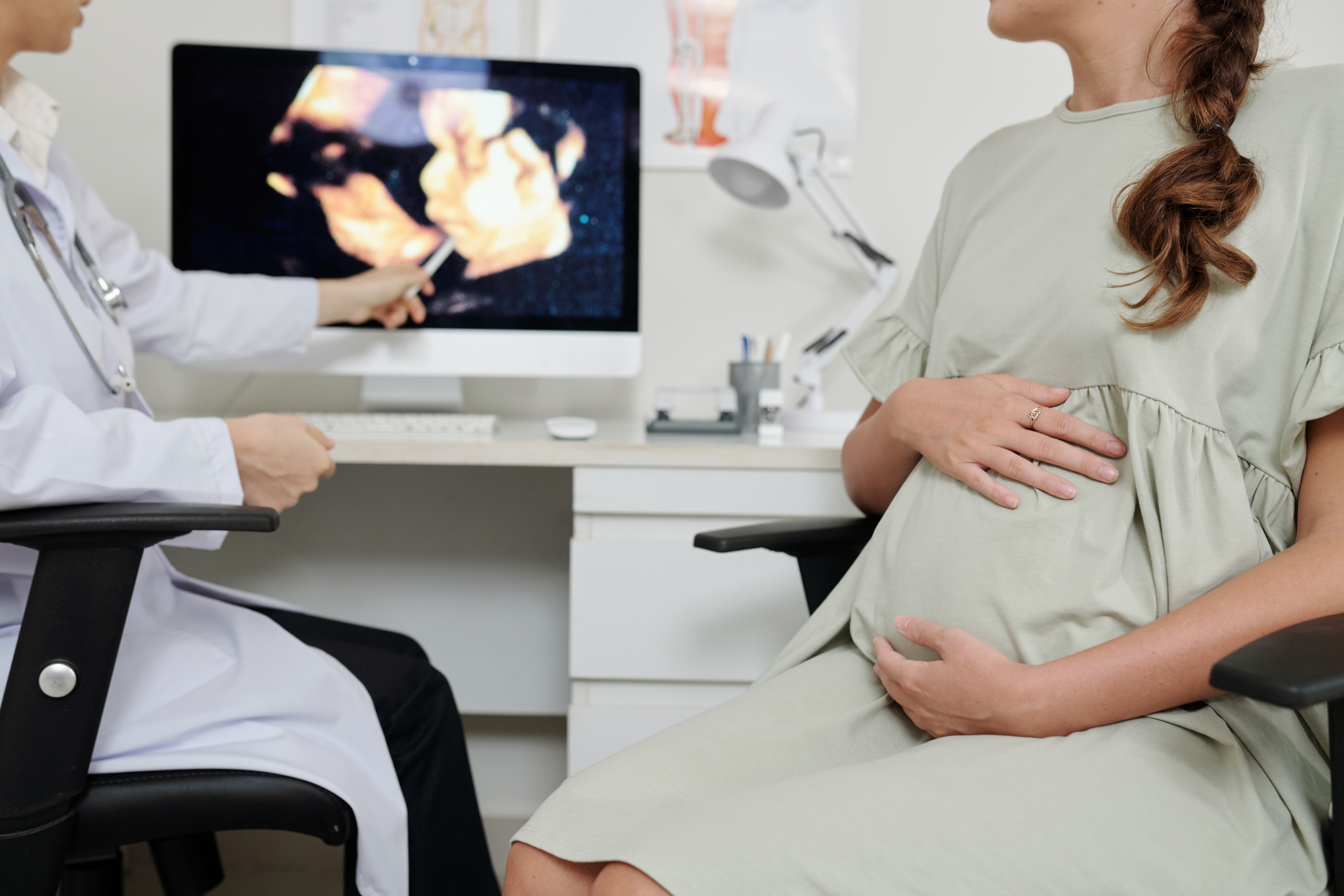 Germany
According to the German Nationality Law, children born in Germany are only entitled to citizenship if one parent holds a national identity card or has been legally present in the country for 8 years and has a permanent residence permit. The mother and father can only apply for a passport under the typical naturalization procedure.
The main advantages of giving birth in Germany are:
individual approach by doctors to each woman;
possibility for relatives to be present at the childbirth;
modern equipment in clinics;
qualified assistance of specialists in the postpartum period.
Popular hospitals among foreigners and locals:
Klinikum Links der Weser (Bremen). The hospital is staffed by a team of highly qualified specialists who have a preference for natural childbirth. The nursing staff and doctors support the women in labor in every way they can throughout the entire process. An interpreter service for foreigners is available at the hospital.
Asklepios Hospital (Hamburg). This multidisciplinary hospital has departments of obstetrics and gynecology, neonatology, intensive care of children and a mother and child center. All doctors specialize in the treatment of premature babies, multiple pregnancies and complications during childbirth.
Klinikum Bremen-Mitte (Bremen). The clinic's specialists deal with pregnancies and deliveries, as well as help women cope with benign and malignant tumors. At the hospital, women in labor receive comprehensive care, support from medical personnel, as well as expert assistance from the best doctors in Germany.
Argentina
Argentine Nationality Law states that all children born on the territory of the state automatically acquire Argentine citizenship, regardless of the immigration status of their mother and father. Parents have the opportunity to apply for family reunification, obtain a residence permit, and, after 2 years of permanent residence in the country, obtain a national identification card.
The main advantages of giving birth in Argentina are:
citizenship for the child and residence permits for the parents;
high quality of medical services;
mild and warm climate.
Popular clinics for childbirth:
Hospital de Clinicas (Buenos Aires). The clinic is located in the center of the capital, so it is easy to reach from any part of the city. All doctors are attentive and use modern methods of treatment and childbirth management.
Hospital General de Agudos Dr. Fernandez (Buenos Aires). The hospital has up-to-date equipment and doctors strive to make sure that childbirth goes smoothly without surgery. All mothers receive three meals a day, full support from the medical staff and assistance with the care of the newborn.
Hospital Aleman (Buenos Aires). The hospital provides comprehensive care for mother and child. The hospital has an intensive care unit for newborns. The main concept of the hospital is to deliver babies in a warm, family-like atmosphere.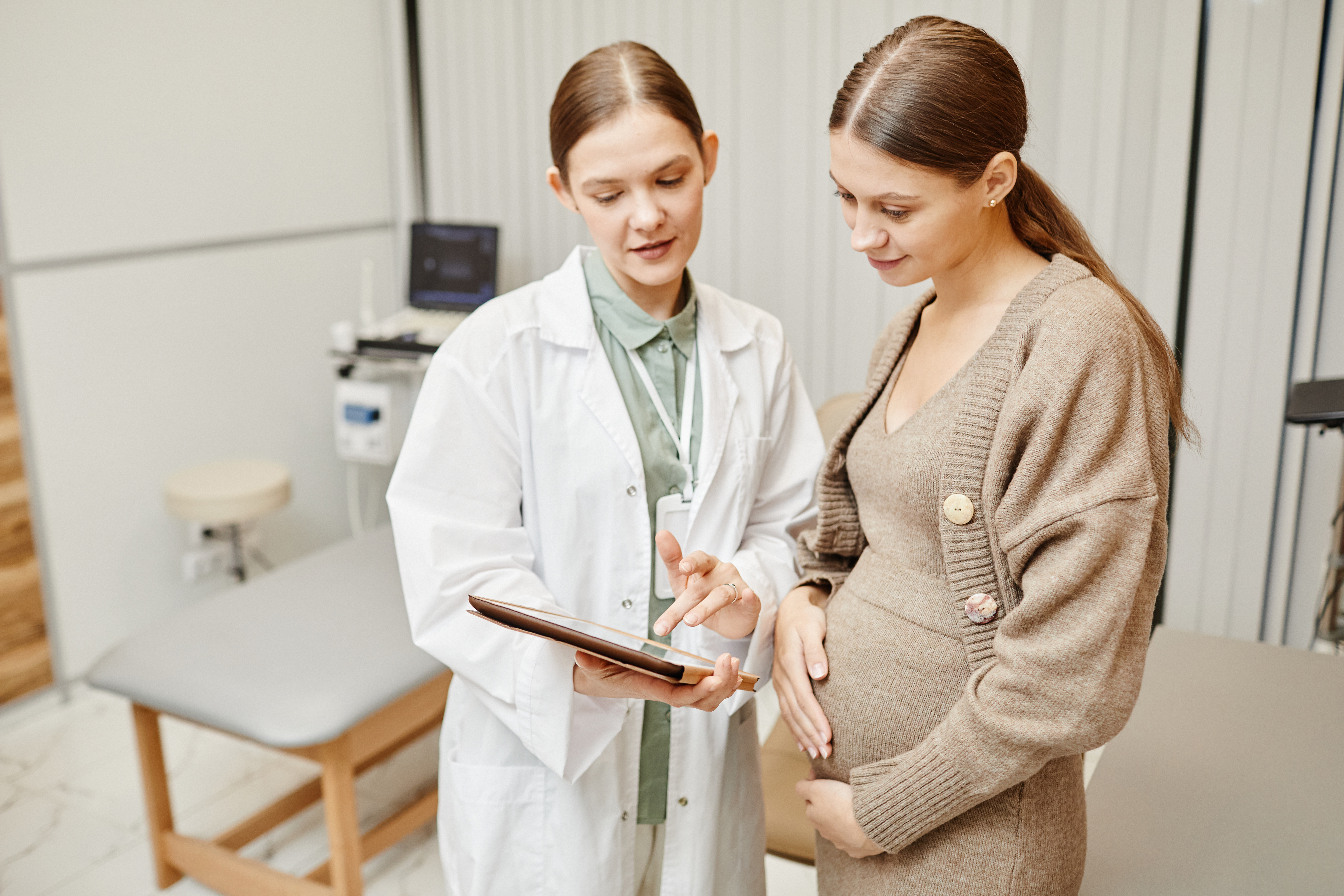 Israel
The Citizenship Law states that children born in Israel receive citizenship status only if one of the parents holds a national identity card. For the mere fact of giving birth neither the child, nor his father or mother, who are not residents of the country, receive immigration status.
The main advantages of giving birth in Israel:
high level of medicine;
competent management of a complex pregnancy;
comfortable wards in clinics;
detection of fetal abnormalities at different stages of pregnancy.
Popular clinics for childbirth:
Tel Aviv Sourasky Medical Center (Ichilov) (Tel Aviv). Expectant mothers can attend courses for pregnant women and mothers-to-be. All deliveries at the hospital are performed without the use of medications (unless an emergency requires it). Women have the right to choose a comfortable birthing position.
Rambam Medical Center (Haifa). The doctors at the clinic specialize in pregnancy and childbirth for women over the age of 35. The entire medical staff supports natural childbirth, but in case of need the hospital doctors perform cesarean section.
Yitzhak Rabin Medical Center (Petah Tikva). The hospital is world famous for its highly qualified specialists and advanced equipment. The hospital has the following departments: maternity, gynecology, for patients with complications of pregnancy, reproductive technology and gynecologic oncology. The doctors follow modern treatment protocols.
The cost of giving birth abroad
Giving birth abroad is a costly process that requires some investment from immigrants. The following table compares the approximate costs of giving birth in 2022 in different countries.
Country
Approximate costs, $
Natural childbirth
Cesarean section
USA
13 000
22 600
Canada
3 700–6 000
7 400–8 900
Chile
2 000–5 000
Argentina
от 3 600
Germany
2 100–3 200
3 000–4 000
Israel
3 000–5 000
Organizing a childbirth abroad also includes living in another country, which implies additional monthly expenses, as shown in the table below.
Country and city
Approximate costs, $
Housing rent
Food
Public transport
Local sim card
USA (Atlanta)
1 250
510
95
26
Canada (Ottawa)
1 077
500
126
27
Chile (Viña del Mar)
1 724
200
10
30
Argentina (Buenos Aires)
1 000
480
25
48
Germany (Bremen)
570
720
70
10
Israel (Tel Aviv)
2 080
407
159
35
Chile is the best country to give birth abroad in 2022
Chile is one of the few countries that grants citizenship to foreign children born on its territory. The state creates favorable conditions for childbirth:
provides hospitals with modern equipment;
offers the best medicines;
expands the intensive care units;
conducts a strict selection of doctors and checks their professional qualifications;
improves the level of medical care.
Maternity tourism helps the country attract more foreigners, boost the economy and fill the budget. Chilean citizenship offers its holders the following benefits:
visa-free entry to 174 countries, including the U.S., Canada, and the U.K;
ability to hold a second passport;
residence in one of the safest countries on the American continent;
opportunity to receive quality medical care.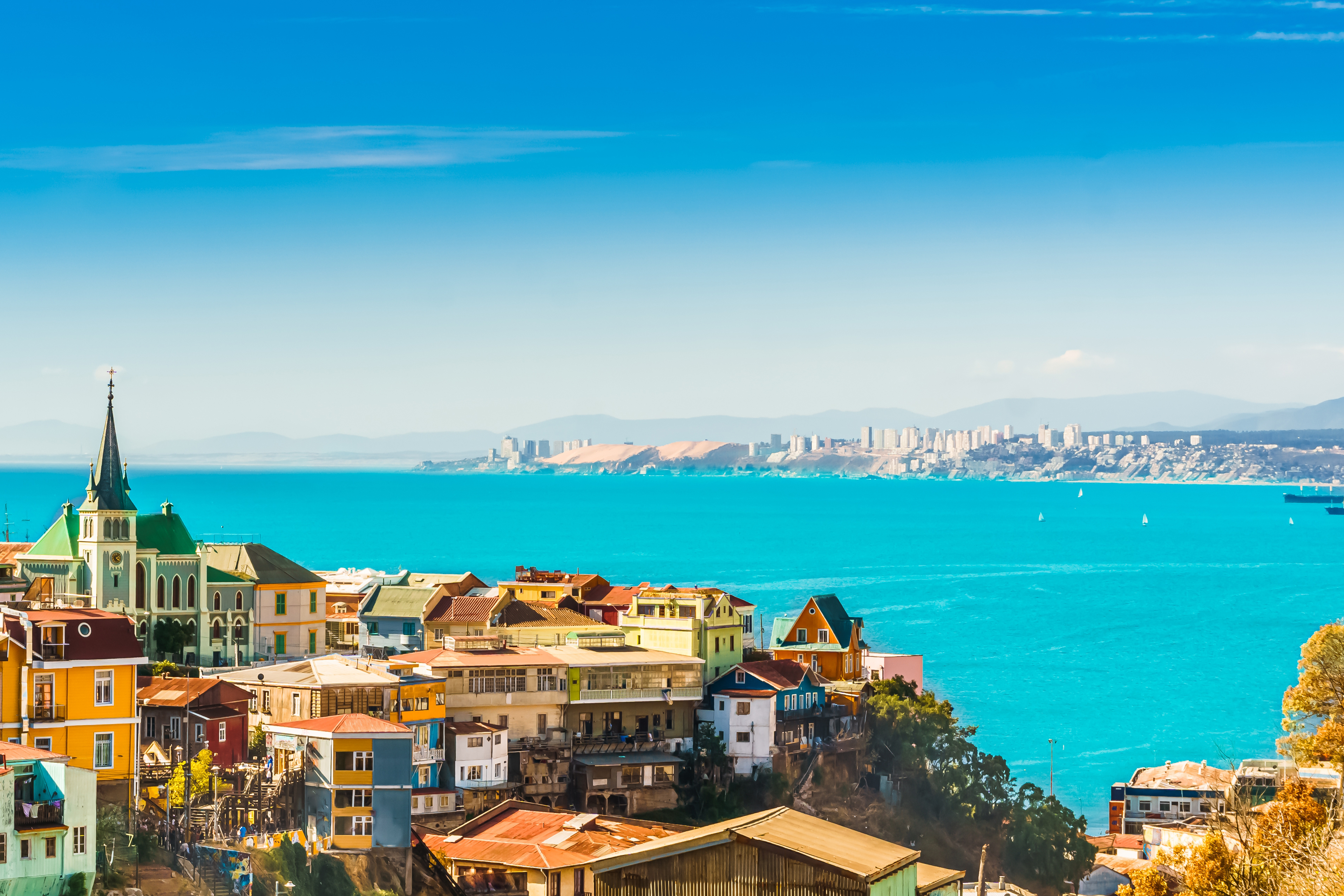 Plan of actions when giving birth in Chile
To arrange a childbirth abroad, foreigners need to prepare for their trip in advance:
Have a checkup
The expectant mother needs all tests, a complete checkup with the attending physician, a certificate of permission to travel and to collect her medical records. If you go to a Chilean hospital, such as the Hospital Clinico Vina Del Mar in Viña del Mar, you may have to undergo additional tests according to the local protocols of pregnancy management. The cost of the tests is announced by the physician's assistant at the initial consultation.
Book airline tickets
Airline tickets can be purchased online. The cheapest flight from Moscow, for example, will cost a foreigner about 949 USD, but it includes a large number of stops. In addition, the immigrant in this case must pay for luggage about 1,335 USD. For pregnant women a long trip may be difficult, so a shorter route should be considered, but the tickets will cost more.
Rent an apartment
When renting an apartment, you should consider its location: it is recommended that the accommodation should be within walking distance of the clinic. Childbirth is an unpredictable process that can start at any time. So that the expectant mother does not stand in rush hour traffic or look for a working cab at 2 am, an apartment within a 700-meter radius of the hospital is the best option. For example, when choosing Hospital Clinico Vina Del Mar, a woman in labor should consider the area of Poblacion Vergara, and more specifically, Alvarez Street (central), C. Limache, Llay Llay, La Marina, Av. Valparaiso, Cancha. Within walking distance of the hospital is the Quinta Vergara Park, where the expectant mother will be able to walk and breathe the fresh air. You can rent accommodation through a real estate agency, specialized companies in the country of residence or online using the Internet.
Approve a partner childbirth
Most Chilean clinics support the practice of giving birth in the presence of the husband. The spouses does not need to submit an extensive package of tests and various certificates. It is enough to notify the local doctor about the partner delivery. The clinic staff will prepare a room with an extra bed for the husband.
Choose a doctor
Most doctors in Chilean clinics have European or American medical education and regularly attend advanced training courses. For this reason, appointments for some in-demand doctors may be several months in advance. A woman in labor should carefully review doctor reviews on forums and social networks – most locals and immigrants are happy to share their personal experiences.
Choosing a hospital
In order to ensure that the childbirth abroad goes smoothly, expectant parents need to choose the clinic and the attending physician carefully. The main points to pay attention to when choosing a hospital are:
Hospital license. Foreigners should only trust those clinics that have a valid license to operate according to international medical standards. This information is listed on the official websites of the hospitals. When meeting with the head doctor in person, any immigrant may request to see the relevant original documents.
Doctors' Qualifications. Any private or public hospital cares about its reputation, so it tries to hire only highly qualified specialists. Immigrants should pay special attention to the participation of attending physicians in various international conferences, seminars, and advanced training courses. This information is also posted on the official website of the hospital, most often in the «News» section.
Intensive care unit. Childbirth is a natural process in which there is always a small risk of complications, even if the pregnancy is going perfectly. It is important for a hospital to have its own neonatal and maternity intensive care unit where specialists can provide the necessary treatment.
Comfortable wards. After the birth, mother and child need rest and complete privacy in their own room with everything they need: a shower, a bathroom, a sink and a refrigerator.
Opportunity to get postnatal care. Most women in labor need skilled medical assistance during the postpartum period. The clinic should have neonatologists and pediatricians, who will tell you in detail about the peculiarities of caring for a newborn baby, as well as specialists in lactation.
How to get citizenship for a child
Step-by-step procedure for a newborn child to obtain Chilean nationality:
Registration of residence permit by parents. The child's father or mother must submit a package of documents for temporary residence permit even before the child is born.
Obtaining a certificate from the maternity hospital. After the birth, the hospital issues a certificate with all the data of the newborn: name, surname, date and place of birth. The document must be stamped by the clinic and signed by the attending and head doctors.
Processing a birth certificate. Parents need to go to the local branch of the registry office and request a birth certificate for the child. The procedure is free. In some state clinics, parents may obtain the document at a medical institution.
Registration for health insurance eligibility. To insure a newborn baby, parents must apply to Isapre (a private company) or Fonasa (a government organization). The birth certificate and the mother's pregnancy certificate must be attached to the dossier. Insurance entitles the newborn to benefits and medical care.
How to obtain a Chilean passport for parents
The parents of a newborn child have the right to obtain a national passport of this state after 5 years of residence in the country, provided that they have immigration status of permanent resident. The procedure for obtaining a document:
Online appointment for submission of the documents. A foreigner needs to make an appointment in advance with an authorized employee of the Civil Registry and Identification Service (analog of the civil registry office) via a special electronic service.
Document submission. At the appointed date, the immigrant visits the organization and submits the dossier. The exact list of documents required must be specified by the applicant personally.
Payment of the state fee. The fee for a passport is approximately 81 USD.
Obtaining a national ID card. A foreigner needs to make an appointment with an authorized officer of the registry office to receive the final document. Deadline for making a passport is 6 working days from the date of application.
Assistance in organizing the childbirth abroad
Migration lawyers accompany clients through all stages of organizing the childbirth and obtaining citizenship when giving birth abroad:
help you choose a hospital, and tell you about the special features of each one;
provide lists of doctors recommended by immigrants and locals;
tell you about the costs of giving birth abroad;
explain homeland benefits for giving birth abroad;
collect dossiers, translate, notarize and apostille documents;
control the correctness of the application for citizenship;
help to make an appointment with the authorized migration body to apply for a passport;
tell how to receive benefits for childbirth abroad;
help maintain immigration status and resolve issues if documents are lost or need to be replaced.
Reviews of those who gave birth abroad
People who chose to give birth abroad rather than in their home country believe it was the best decision of their lives. Most women fly to Chile in early pregnancy for several reasons: warm climate, opportunity to eat fresh fruits and vegetables year-round, fresh, moist air, opportunity to be registered in the clinics, whose service is not worse than in hospitals in the U.S. and Europe.
By leaving during the first months of pregnancy, parents can get a temporary resident visa, which will give the child the right to register Chilean citizenship – these and other advantages of giving birth abroad are announced by a migration lawyer at the first consultation. Parents-to-be can simplify the procedure by contacting a specialist. Company staff takes care of all the paperwork, and clients have time to discuss everyday issues: for example, how to furnish housing, what toys to buy for a newborn baby and what excursions to go to first.