Having children in Canada is an opportunity to ensure that your children automatically become Canadian citizens under the principle of «jus soli». This right also applies to foreigners. In order to become a Canadian citizen by right of soil, you must legally enter the country and give birth to a child in Canada.
Despite the fact that giving birth in Canada with obtaining citizenship is a fairly common practice among foreigners and is welcomed by the state authorities, the process of organizing the trip itself involves a lot of nuances. Parents-to-be must obtain a visitor's visa, confirm that they have the funds to cover all related expenses, and provide the government with proof that they will be returning to their country of citizenship after the baby is born. Even a short trip to Canada requires careful preparation and adherence to many conditions, as described later in this article.
Citizenship by birth given in Canada
The Citizenship Act states that Canadian citizenship by birth is automatically granted to a child born within the state (unless the laws of the countries of which the parents are citizens contradict this). However, the child's mother must be legally present in the country. Immediately after the birth of a child, parents are not given the opportunity to obtain citizenship. They can only apply for a residence permit when their child is of legal age and acts as a sponsor.
How much does it cost to give birth in Canada
For Canadian citizens and permanent residents, medical care is free, because they pay taxes. Foreigners without a permanent residence permit should take care in advance to have funds to cover not only the doctor's services, but also accommodation, travel, and other expenses. When all expenses are taken into account, including travel to and from Canada for non-residents, arranging the birth will cost about 40,000 USD.
Delivery and preservation prices depend on the clinic and province/territory chosen by the foreigner. Note also that a multiple pregnancy increases the cost by about 40%.
Average prices for childbirth in Canada
| | |
| --- | --- |
| Payment for the doctor who delivers the baby | Min. 1500 $ |
| A 24-hour hospital stay | Min. 2800 $ |
| Anesthesia (optional) | 590 $ |
| Pediatric services | Min. 2000 $ |
| A visit to the doctor before the delivery | 118 $ |
| Taking medical tests | 450 $ |
| Surgical services if necessary | 395 $ |
Pros and cons of giving birth in Canada
Canada has the lowest infant mortality rate due to its advanced health care system.
Other advantages of giving birth in Canada:
family members and close friends are allowed to be present during the birth;
anesthesia is administered solely at the request of the woman in labor;
mother and baby can be discharged from the hospital on the same day;
each delivery room is equipped with a separate bathroom and two hours after the birth, the mother can use it;
food is brought directly to the room;
the baby stays in the same room with the mother.
Some of the disadvantages of traveling to Canada to obtain citizenship for a child by birthright include the fairly high cost of medical services and accommodation, as well as bureaucratic difficulties in obtaining a visa.
Childbirth planning
In order to give birth in Canada, it is enough for foreign nationals to open a visitor's visa, but this requires prior preparation and careful planning of further steps. Parents-to-be must not only justify the purpose of the visit, but also confirm it with documents. To do this, you will need to go through several steps.
Choosing a hospital and doctor
The first step in organizing a birth in Canada is to find a hospital and a doctor. To do this, parents-to-be need to choose a province or territory. Toronto and Vancouver are the most common places for foreigners to give birth, but less well-known Canadian cities also have good clinics and hospitals.
Top 5 maternity hospitals in Canada with good reviews: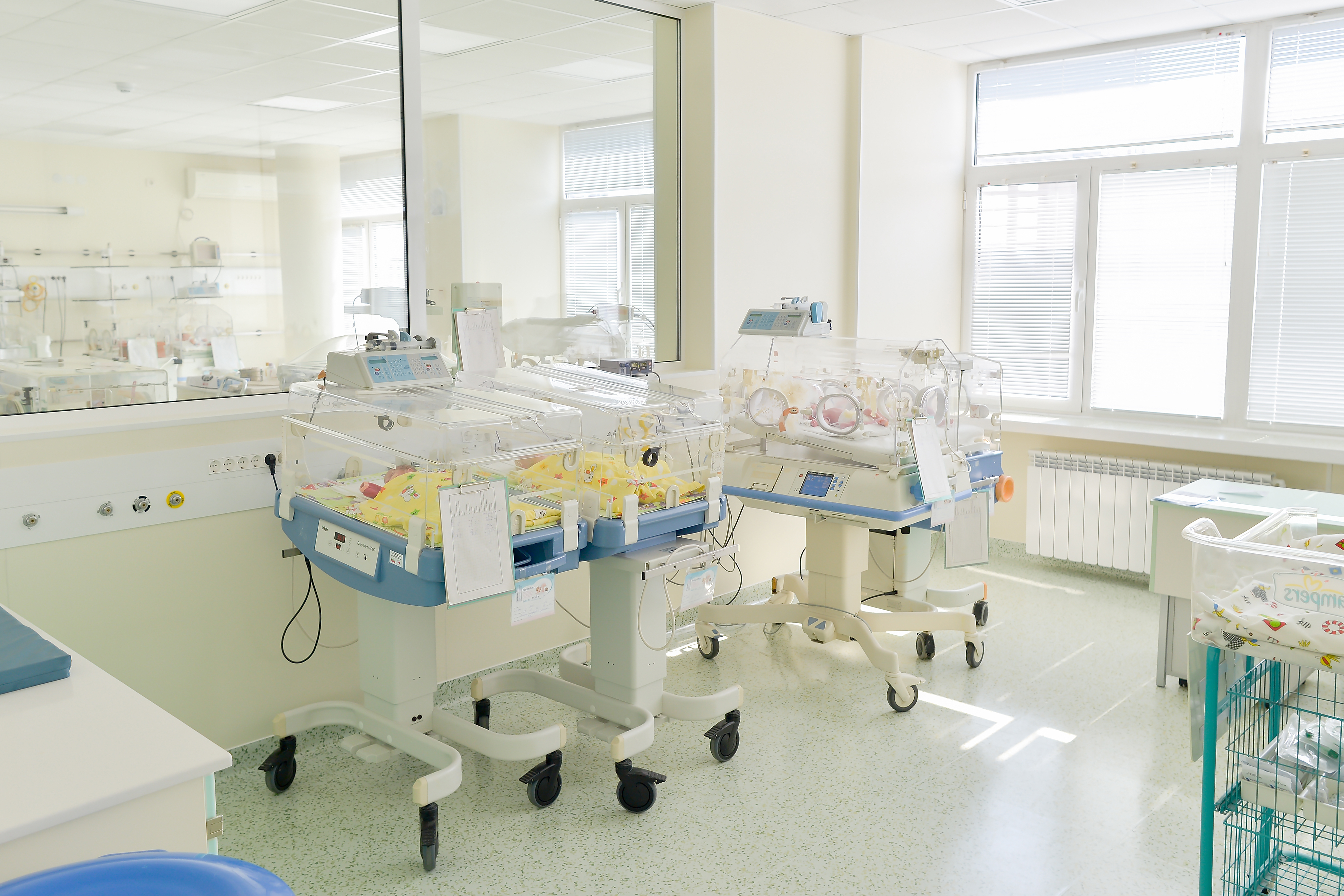 Signing a contract with a doctor
There is always a list of doctors on the websites of Canadian clinics. But before signing a contract, parents-to-be need to talk to the doctor in person, because some do not accept foreigners or do not have free time. Obtaining a doctor's consent and signing a contract is a mandatory requirement when planning a trip to give birth in Canada.
Visa
In order to give birth to a child in Canada, parents-to-be must obtain a visitor visa (temporary resident visa). They must create an account on the Immigration, Refugee and Citizenship Canada (IRCC) website and upload the following documents:
visa application;
a valid international passport and a copy;
information about family members;
2 photos 3,5 x 4,5 cm;
proof of financial support (for example, a bank statement);
a signed contract with a doctor that explains the purpose of travel to Canada;
certificate of no criminal record;
proof of good health.
The list can be expanded with other proofs. After uploading the documents, you will also need to pay the state fee for their review.
Relocation to Canada
After opening a Visitor visa, parents-to-be can enter Canada. You should bring all the original documents with you. Before the visit, foreigners also need to take care of the housing for the entire period of stay in the country and confirm it with documents (hotel reservation or rental agreement). Keep in mind, that some airlines refuse to let pregnant women over 28 weeks, so this information should be checked before buying a ticket. Foreigners who do not speak English should use the services of an interpreter, who will accompany them throughout their stay in Canada.
Childbirth and the postpartum period
It is possible to give birth in Canada, either in a hospital or at home. If the second option is chosen, parents-to-be should ask for help from a doula — a specially trained companion. In case the delivery is performed in a clinic, the mother-to-be is admitted to the delivery room when she has contractions. In Canada, partner delivery is widespread, and not only a family member, but also a friend can be present during the process.
A woman and her baby are transferred to the postpartum ward after 2 hours, and her condition is monitored before that. In polyclinics there are general rooms (2-4 people) and «family rooms», where only mother and newborn are staying — the average price of such a room is about 300 USD per day.
Doctors and assistants monitor the condition of the mother and baby at all times — from the moment of admission to the maternity ward until the mother is discharged. If no health problems are detected, you can leave the clinic in 2-3 days after delivery.
Obtaining citizenship for a child
To obtain Canadian citizenship for a child at birth, parents must obtain two documents for the child: a birth certificate and a passport. After birth, foreigners are given a certificate, which contains the data of the child, the parents, as well as the place of birth. The document must be taken to the Registry Office. The birth certificate process takes 1 to 4 weeks.
To become a Canadian citizen, the child needs a passport. The parents need to prepare the following documents:
birth certificate;
passport size photos of the child;
a receipt for the payment of the $44.9 USD state fee;
the application form completed and printed in duplicate on the Government of Canada website.
The passport manufacturing process takes from 10 to 20 days. The document is valid for 5 years.
Are parents eligible for Canadian citizenship
Foreign parents of a newborn baby in Canada cannot immediately obtain citizenship based on the birth. Once the child's papers are processed and the period of permitted stay in the state has expired, they need to leave the territory of Canada.
Parents can apply for Canadian citizenship when their child reaches the age of majority and can sponsor them under the Family Sponsorship program. In addition, the Canadian authorities give citizenship to qualified personnel and investors, which can significantly reduce the time of obtaining a passport of the country. More than 30 immigration programs leading to permanent residence are available to Russians, Ukrainians, Belarusians, and residents of other CIS countries.
The benefits of Canadian citizenship for a child
The Canadian passport ranks among the world's top 10 most powerful every year, according to Global Passport Ranking. As of 2021, North American citizens can enter 184 countries without a visa. In addition, if a child is born in Canada, he or she will have a number of other privileges:
quality and free medical care;
a high standard of living;
free education in state universities (among the best in the world);
social benefits;
apply for any available vacancy in the labor market;
the right to vote;
the opportunity to hold public office and engage in political activity.
Today Canada is not only one of the most economically developed countries in the world, but also one that is safe and environmentally friendly. Therefore, it is not surprising that for Russians, Belarusians, Ukrainians and representatives of other CIS countries the idea of giving birth in Canada is attractive and promising.
But despite the support of the so-called birth tourism by the government, this way also has its risks. If foreigners do not adequately justify the purpose of their visit to Canada, the authorities may consider it as immigration fraud. To minimize the risks in preparation, many CIS residents seek help from licensed professionals.