Permanent residence permit is a legal status of an individual, which gives the right to live permanently in the state. To obtain it, the foreigner must fulfill the conditions of continuous settlement and prove the fact of integration into society through family ties or stable income-generating activity at the place of residence.
In most countries of the world, the law allows you to apply for resident status after 5 years of continuous residence in the country. To live in a country with a permanent resident status means to enjoy all social services and preferences as citizens, except for some restrictions, which you can learn about further in the article.
Visa, Residence Permit, Permanent Residence Permit, and Citizenship: features and difference of statuses
A visa is a permit for one, two or multiple entries into a country for the purpose of transit, tourism, work or immigration. The document is a sticker or a stamp in the passport, which is valid from one day to six months and gives the right to stay in the country for a strictly limited time. Thus, the term of multiple entry visa can be extended up to 5 years, but the number of days of stay under this permit cannot exceed 90 days out of every 180 days.
A residence permit is a permit to enter the territory of a state an unlimited number of times, to live and engage in specific activities on its territory. This status is valid only within the declared purpose of the visit (work, study, business). As a rule, a residence permit can be obtained for a period of 1-2 years with the right to extend as long as there are legal grounds for the immigrant's stay in the country.
A permanent residence permit entitles its holder to live and engage in any activity in the country permanently. The document is valid without any time limit or from 5 to 10 years with automatic extension at the request of the foreigner. Obtaining a permanent residence permit is often preceded by several years of legal residence in the country with a residence permit.
Citizenship is a legal bond between a person and the state, which provides with a set of reciprocal rights and obligations. The status is formalized by origin or by naturalization (for foreigners). Persons with no ethnic connection to the nation can obtain a passport only if they meet the residence requirement stipulated by law: living under a residence permit and a permanent residence permit. On average, the process of obtaining citizenship in most countries of the world takes 5-10 years.
A brief comparison of the statuses is shown in the table below:
| Status | Features of the residence | Allowed activities |
| --- | --- | --- |
| Visa | Short-term, limited | According to the declared purpose (tourism, business relations) |
| Residence Permit | Temporary, continuous | Officially declared (work, study, or business) |
| Permanent Residence Permit | Permanent, long-term or unlimited | Everything except voting and civil service jobs |
| Citizenship | Permanent, indefinite | No restrictions |
Citizenship gives the greatest number of rights and social preferences. However, in order to obtain it, the applicant must spend more time preparing for the application, interviews with representative authorities, examinations, and, in some cases, the oath of allegiance to the state. In addition, in many countries an important condition for naturalization of persons of foreign origin is the renunciation of a valid identity card. From a financial and legal point of view, a permanent residence permit is a worthy alternative to a passport. Compared to a visa and a granted residence permit, permanent residence permit does not limit the immigrant's choice of occupation.
A better option for legalization in another country is to obtain citizenship by origin (repatriation programs). Citizenship acquired in this way will allow the applicant to maintain his former passport, avoid lengthy naturalization procedures, and become a full citizen of the chosen country in a short period of time.
Migrant workers and entrepreneurs only need a residence permit to obtain the right to live in the country temporarily/permanently and to carry out professional activities at their place of residence. It is better to obtain citizenship for people who associate their future with a particular state and plan to move their families. This status opens access to a full range of social services and benefits, the protection of consular services abroad and visa-free entry into all countries with which agreements are concluded.
Peculiarities of a permanent residence permit
Permanent residence permit is an important, final stage of naturalization, indicating the successful integration of the foreigner into the local society. A person who has fulfilled the residence requirement can apply for citizenship or continue to live in the country with the existing document. The resident is not expected to provide regular proof of purpose of stay and income, as is the case with a residence permit.
There is no legal limit on the number of permanent residence permits that can be issued in theory. However, in order to obtain and maintain status, an immigrant may be required to prove actual residence. For example, there are unified rules in the EU: having received a permanent residence permit in Bulgaria, Romania or Poland, a foreigner is considered to be a legal resident of the entire European Union, and there is no need to apply for residence permit in another EU member state.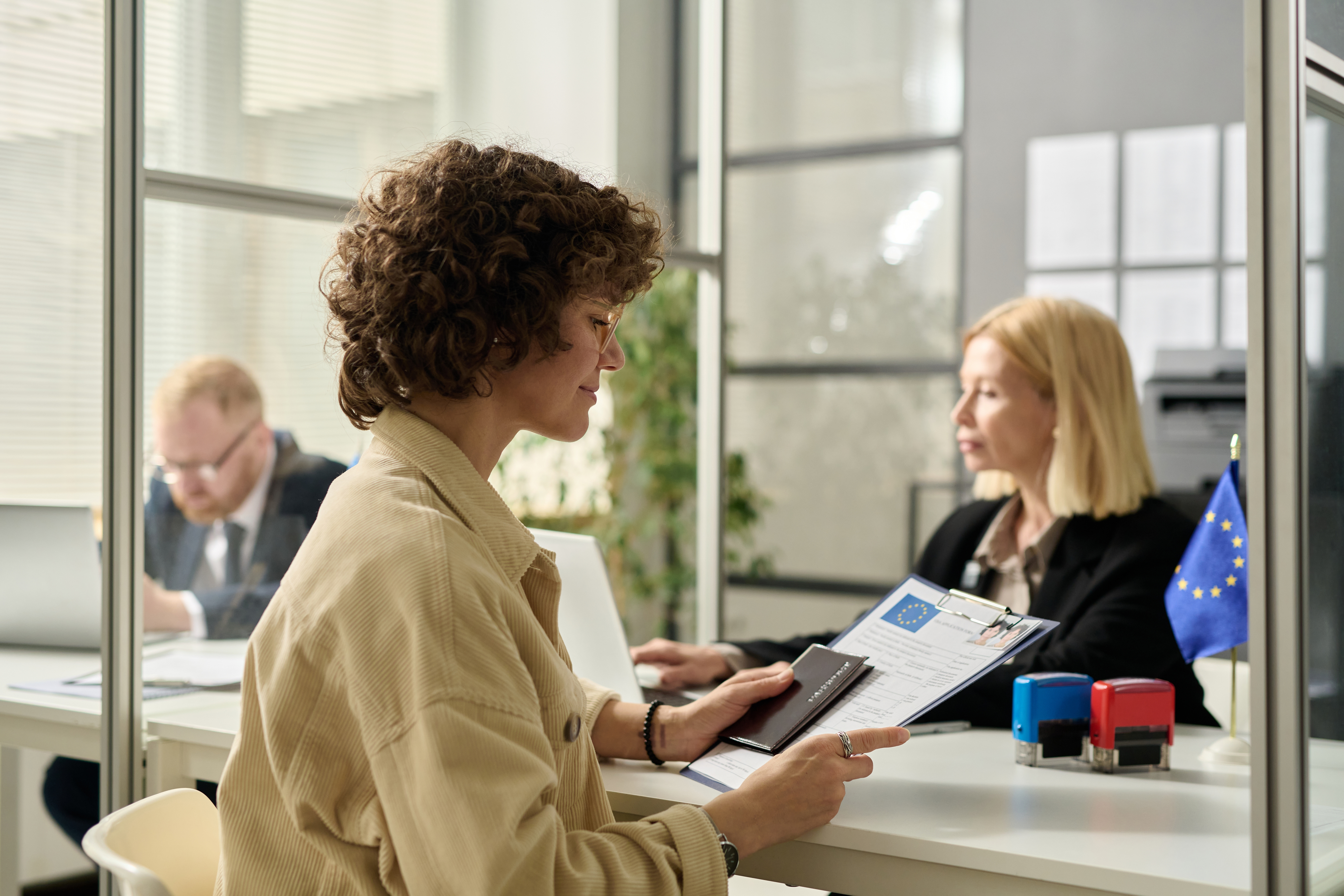 Exceptions to the general rule are the so-called Golden Visas. Large investment in the economy of some countries allows you to get a permanent residence permit without the requirements for mandatory residence in the country both before and after obtaining the document. Rapid acquisition of residence by investment is practiced in Portugal, the USA, Austria, Thailand, the UAE, Spain, Greece, as well as in Cyprus and Malta.
It is also possible to obtain resident status in two countries at the same time by origin. Persons who have relatives among former or current citizens have simplified conditions for acquiring a residence permit/passport, without the requirement of actual residence in the territory of the state.
Advantages and disadvantages of a permanent residence permit
A permanent residence permit provides its holder with rights that are valid in the country of residence as well as in the territory of the allied states. The privileges available to holders of a permanent residence permit are as follows:
medical, educational and social services on a free/preferential basis;
job market, banking services, and state preferences for setting up business;
free travel to countries in alliance with the country that issued the permanent residence permit;
right for family reunification (immigration of spouses, children, and dependents of the resident);
prospect of obtaining citizenship by naturalization.
Permanent residence permit also has disadvantages, which include:
restrictions in voting right;
prohibition on employment in the public sector and national security;
no access to consular protection of the state abroad;
threat of deprivation of status in case of prolonged absence in the country.
Considering all the pros and cons, it can be stated that permanent residence permit is the best immigration option for people who want to expand their professional opportunities and maintain their current passport.
Who can apply for a permanent residence permit
As a rule, the following categories of applicants can obtain a permanent residence permit:
former citizens and their descendants;
residents who have lived in the state for a certain period of time (migrant workers, refugees, entrepreneurs, academics);
people without citizenship (under the conditions stipulated by the local legislation);
spouses, children and close relatives of holders of permanent residence permit in the country;
people with awards for special contributions to the state;
large investors.
Rights and obligations of citizens who obtained a permanent residence permit
In the country of residence the holder of a permanent residence permit has the right for:
free medical care (in most states);
official employment without any prior permits;
social security (pension, benefits, subsidies);
educational grants;
tax benefits based on the rights of citizens.
In order to retain the permanent residence permit a holder should:
reside in the country (the status is cancelled if the foreigner is absent from the state and actually stays in other countries for 1-2 years);
have a certain place of residence and income in the country;
pay taxes at the rates provided for citizens;
not violate the law (a resident will be deported if their presence in the country is against the national interest).
Change of permanent place of residence with children
In all countries, legislation stipulates the right of parents to determine the place of residence of their children under 14 years of age. In this case, the relocation of a minor is carried out with the mutual agreement of their legal representatives. Persons over 14 years of age immigrate at their own will with the submission of a notarized application on their own behalf.
A child receives the legal status of their parent automatically under the family reunification program. Each country has its own maximum age limit for accompanying legal successors. Thus, it is possible to immigrate to the UAE with children under the age of 25, in Canada financially dependent persons under the age of 22 can join family immigration, in EU countries — minors. In all cases, single dependent children (with disabilities) have the right to move with their parents without age restrictions. The main condition is confirmation of family ties with the resident, availability of housing and stable income of the sponsor.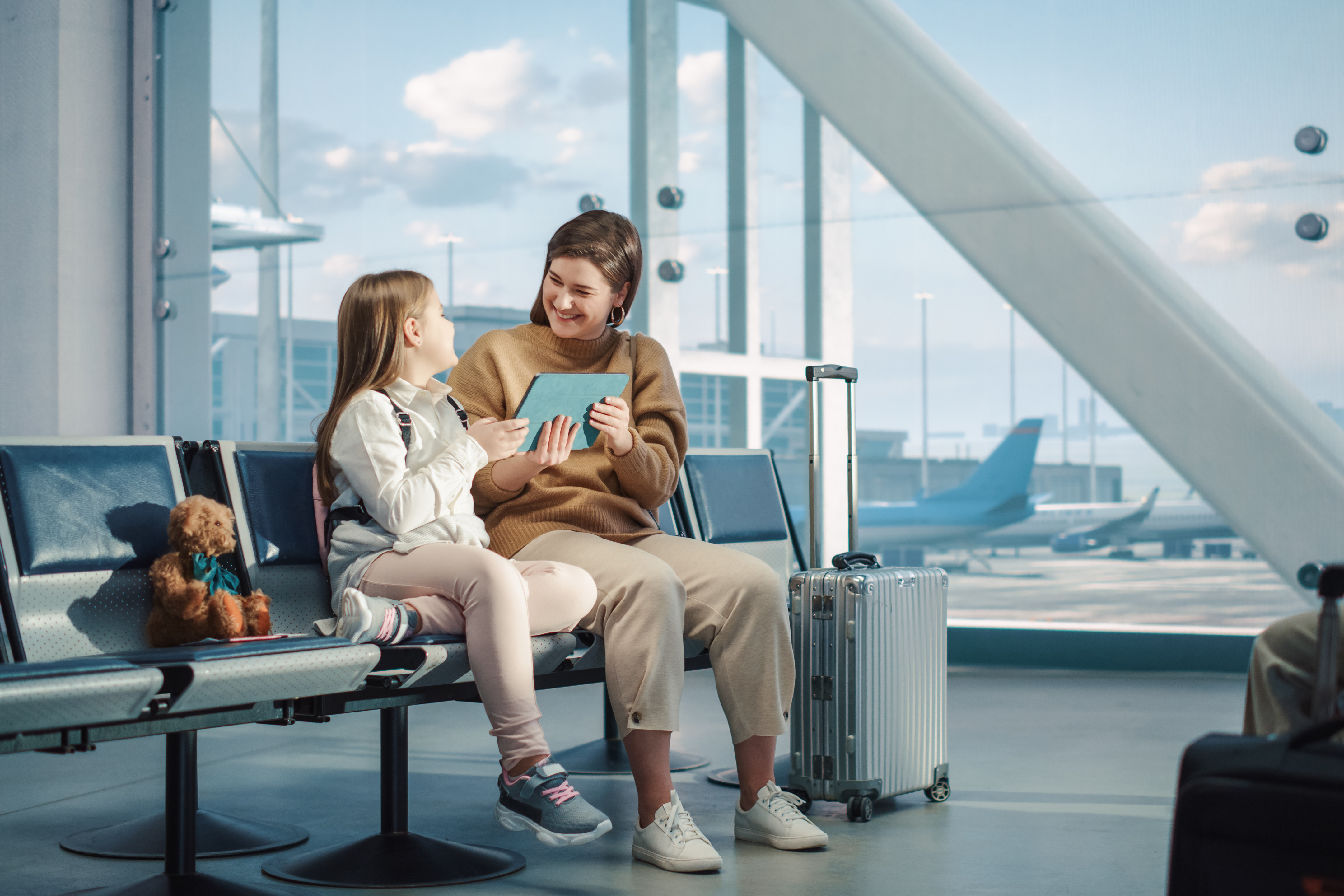 A person over the age of 15 can immigrate to the state on grounds other than family reunification. For schoolchildren and university students it is possible to apply for a study permit after enrolling in an educational institution. In addition to the invitation from the college/university, a minor applicant is required to provide the competent authorities with notarized agreement for the child's relocation from both parents.
How to get a permanent residence permit
The standard procedure for permanent residence permit is as follows:
Opening a national long-term visa.
Acquisition of residence permit on the basis of officially declared work or commercial activity on the territory of the state.
Obtaining a permanent residence permit on the basis of a residence permit.
Many states allow certain categories of foreigners to obtain a permanent residence permit without the requirement to open a visa and/or residence permit obtained. Thus, former citizens, people who have proven ethnic affiliation and large investors, as a rule, acquire a permanent residence permit under the accelerated program.
What countries provide permanent residence permit under the simplified program
In some countries a quick residence permit is available by government investment programs. The so-called Golden Visas are issued to foreigners after a large investment in a government fund or real estate. The price of obtaining the document depends on the social/economic importance of the financed object. The most popular immigration programs for obtaining a permanent residence permit by investment are presented in the table below:
| Program | Processing time | Cost |
| --- | --- | --- |
| Residence Permit in Turkey by Real Estate investment | 1–3 months | from 400 000 USD |
| Thailand Elite | 1–3 months | from 19 000 USD |
| Canada Start-Up Visa (SUV) | 12–31 months | from 200 000 USD |
| Cyprus Permanent Residency Program (PRP) | 2 months | from 300 000 EUR |
| Malta Permanent Residence Program (MPRP) | 4–6 months | annual income from 100 000 EUR, or the amount of investment from 500 000 EUR |
| Integrated Resort Scheme (IRS), Mauritius | 2–6 months | from 500 000 USD |
| UAE Residence by Investment | from 3 months | from 550 000 USD |
| Spain Golden Visa Program | from 10 days | from 500 000 EUR |
| Portugal Golden Visa Residence Program | from 18 months | from 250 000 EUR |
| Bulgarian Citizenship by Investment | 6 months | from 512 000 EUR |
Where is the best place to live with a permanent residence permit
Considering the world ratings in economics, science, business, human development, and quality of life, the best countries to live long-term for immigrants are:
Switzerland. One of the richest countries in the world with a developed economy and high purchasing power of its residents. The state consistently holds leading positions in the ranking of quality of life, competitiveness and GDP per capita. Among all the advantages of Switzerland immigrants especially point out the security and political stability. As a rule, immigrants from countries outside the EU/EFTA can get a permanent residence permit as well as citizenship after ten years of living in the country with a residence permit. The fee for obtaining the status is 102 EUR.
Australia. This country is characterized by socially-oriented policies and low crime rates. It demonstrates a steady growth of GDP, the human development index and the economy. Hospitable atmosphere of Australia creates the best conditions for rapid integration into local society, and loyal immigration programs allow you to acquire a residence permit (resident visa) after 2-5 years of legal residence in the state. The cost of registration of the document starts from 200 EUR, depending on the reason for the relocation.
Canada. The largest, highly developed nation in North America leads in social development, economic reputation, and quality of education. According to the IV quarter of 2022 the average salary in the country was about 3500 USD/month, pension – up to 1900 USD/month. Canada has elaborated quota-based immigration programs for fast-track acquisition of permanent residence permit within one to three years for highly skilled professionals, entrepreneurs and relatives of residents/citizens. The cost of the document is 1000-2000 EUR.
Germany. The Federal Republic of Germany is one of the most sought-after countries in the world among migrant workers, artists and foreign scientists who are attracted by Germany's progressive research infrastructure. German programs to support innovative business projects allow you to start your own business quickly, with no taxation at the initial stage of development of the company. Persons who continuously reside in the state on a residence permit for 5 years or more can obtain a permanent residence permit. The fee for processing the request is 113 EUR.
USA. The United States of America is the undisputed world leader in terms of GDP, according to the annual World Bank ranking, as well as research activity, higher education (U21 Ranking of National Higher Education Systems), quality of life (purchasing power, according to Take Profit) and health care (Global Health Security Index). Permanent residence permit in the U.S. is the so-called Green Card, which can be obtained by business, employment, or marriage to a citizen of the state. Large investments in the country's economy of USD 800,000 or more also entitle the individual to get a Green Card. Another option for acquiring a document is participating in the lottery (the state program gives up to 50,000 Green Cards annually). The immigration fee is 220 USD.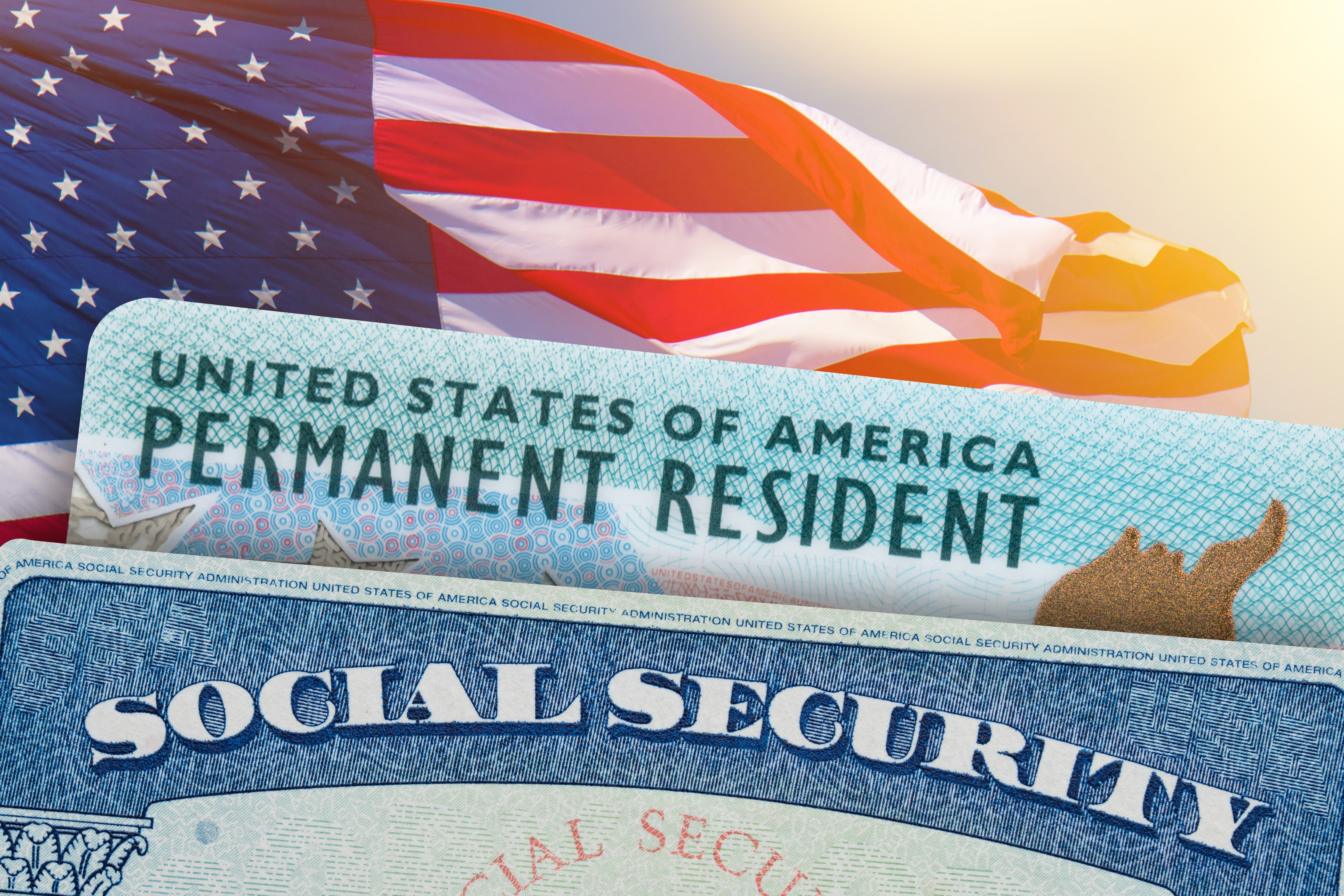 Where is it easier to get a permanent residence permit
It is easier to obtain a permanent residence permit in the countries with favorable immigration policies, programs of quick acquisition of permanent residence permit by investment, simplified conditions of settlement and employment/business. The cost of living in the country is also important for those who obtain the status by naturalization. Here is a list of countries where it is easier to go for permanent residence based on various criteria:
Montenegro. A developing country, which has the prospect of joining the EU in 2025, creates the most attractive conditions for immigration of businessmen. Reviews of Montenegrin entrepreneurs demonstrate the ease of starting and doing business with a low corporate tax of 9% and a start-up capital of 1 EUR. Loyal visa policy of the country allows to obtain quickly and inexpensively a residence permit, and after the subsequent five-year period of residence — a permanent residence permit.
Argentina. It is the leader among Latin American countries in terms of GDP growth rate, human development index. Life in Argentina is comfortable for immigrants of any nationality. All residents are entitled to free medical care and education. To get a permanent residence permit, it's enough to live in the republic for 2-3 years with a residence permit. The fee for granting the status is from 280 EUR.
Malta. The island state is in the top 10 world leaders in environmental protection, safety and quality of drinking water. The country has well-developed medicine, there is a steady growth in GDP. Immigrants note the low cost of living, low taxes and quality education. Permanent residence permit by naturalization can be obtained after 5 years of residence in the country with residence permit status. Large investments in government bonds and real estate give the right to obtain a permanent residence permit within six months.
Mexico. This state has one of the strongest economies in Latin America and ranks 16th in the world in terms of GDP. Unlike the neighboring United States, Mexico has low prices for housing and goods. Residents note the high level of medical care, good social security and visa-free travel opportunities to the EU and North America. To become a permanent resident, one must live in its territory for 4 years. The document is valid indefinitely and costs from 80 EUR (immigration fee).
Ecuador. The agrarian-industrial Latin American country is actively developing thanks to the strengthening of foreign economic relations with Canada, the USA and the European Union. In the last five years, the country's GDP has risen to record levels and is showing an upward trend — over 100 billion USD. Good environment, relatively low prices for goods, high level of health care are the main advantages of the state, which attract immigrants. To obtain a permanent resident status, a foreigner needs only to prove that they have been legally residing in Ecuador for 21 months or more. The application fee is 50 USD, and the document issuance fee is 500 USD.
How to choose a permanent residence program
The choice of a specific immigration program and the country for permanent residence should be considered comprehensively, taking into account personal preferences, opportunities, prospects for professional and commercial development.
There are several options for wealthy foreigners to immigrate: by business, investment, on the basis of financial independence. Entrepreneurs acquire permanent residence permit under general requirements, with standard conditions of settlement. Large investors in business, real estate or the economy can obtain a permanent residence permit under privileged terms, without the need to actually live in the country.
Applicants with a stable income abroad can apply for a residence permit or a permanent residence permit as financially independent persons in different countries to choose the most comfortable place for themselves. Portugal, Turkey, the UAE, Malta, and Cyprus offer advantageous programs for wealthy foreigners.
If the reason for moving is work, you should expect to receive a permanent residence permit only after the legally stipulated period of residence. The best destinations for migrant workers are: Australia, Canada, Germany, and the United States. Start-ups and aspiring entrepreneurs should pay attention to the programs for attracting young talents operating in France, Portugal, the UK, the UAE, and North American countries. Startup visas are usually valid longer than a standard residence permit and allow you to acquire a permanent residence permit in the future. For example, a French residence permit gives the right to reside legally in the country for up to 4 years.
Other ways to move to another country for permanent residence
To go to another country and stay there, you do not have to apply for a permanent residence permit. To immigrate, it is sufficient to obtain a residence permit. A residence permit can be renewed an unlimited number of times, as long as there are legal grounds for its validity.
The choice of a particular immigration destination can be determined during a consultation with an international lawyer. An experienced specialist will select the most advantageous program for obtaining a permanent residence permit, taking into account the personal wishes and financial capabilities of the applicant.