The French residence permit for financially independent persons allows a citizen of any non-EU country to legally stay on French territory for one year. The permit is granted if you have your own or rented accommodation on the territory of the state and have sufficient funds for living. The residence permit in France for financially independent persons also gives the applicant the right to apply for a residence permit for the closest relatives – spouse, children under the age of 18 and dependent parents.
French residence permit for the FIP can be renewed an unlimited number of times, provided that they stay in the country for at least 183 days per year. Temporary resident status makes it possible to request a permanent residence permit after 5 years. Having resided in France for a total of 10 years, the immigrant may apply for citizenship of France. Now, let's learn more about the procedure for obtaining residency and, subsequently, a EU passport.
Who are financially independent persons
FIP in France are people who have sufficient financial security to stay in the territory of the state. Almost all European countries offer the possibility of legal residence for wealthy foreigners, the only difference is the amount of money required. The amount of financial security for visa to France must be equal or exceed the minimum annual salary minus tax (SMIC, Salaire minimum interprofessionnel de croissance) in the country.
Financially independent persons (FIP) can reside in France for 12 months by obtaining a Visiteur card. Residents do not have the right to work and are not required to know the national language. The Visiteur visa is regulated by the Code on the Entry and Residence of Foreigners and the Right of Asylum (Article L313-6).
Terms for obtaining a residence permit
To qualify for a residence permit for financially independent persons, in addition to proof of financial security, the applicant must meet several other requirements:
be over 18 years old;
have no criminal record;
rent or purchase real estate in France;
prove the origin of the income.
In order to apply for temporary residence in France, the candidate must meet all legal requirements:
prove the existence of a purchased or rented, in any city or canton in France, the minimum area per family member must be 9 m2;
prove sufficient means of subsistence (only the official income can be submitted, supported by documents), the amount is about 15,632 EUR per year for the main applicant and for each dependant included in the application;
to take out a health insurance with full coverage for the period of residence in France.
The documents you need to apply for a residence permit
In order to obtain a French residence permit, you must submit a dossier consisting of the following documents to the diplomatic mission:
filled in VL-TS long-stay visa application form;
a written commitment not to work in France;
passport with a period of validity longer than the period of the residence permit being applied for;
birth certificate;
internal passport;
medical certificate issued by OFII office in the country of departure;
3 photographs;
proof of address (rental agreement, utility bills, receipts of payment of rent tax, documents of ownership);
certificate of no criminal record;
health insurance policy valid in France;
proof of funds (bank statements, proof of salary, proof of rent);
proof of enrollment of children in a French school (if applicable);
receipt of payment of the state fee (241 EUR).
In some cases, you may need forms confirming that the applicant has a business outside of France, as well as passports, marriage certificates, and birth certificates of close relatives if you are immigrating as a family. Applications and forms must be completed in French or English. Documents issued in the country of origin should be translated and notarized.
Getting a residence permit on your own for the FIP in France
Temporary residence for affluent foreigners follows the established procedure – those who move with children aged 6 to 18 must apply for admission to a local school.
The whole process of obtaining a residence permit consists of the following steps:
Purchase of housing. The search, selection and then purchase or rent of real estate with the registration of the utility bill in the name of the applicant.
Collection of necessary documents. Forms are prepared according to the basic list, including a check for payment of the state duty.
Submission of the application. The candidate applies to the French consulate at the place of residence, provides a completed application form and package of documents.
Obtaining a visa. It takes 60 days to review the application and check all forms. Interviews may also be conducted – by phone or in person.
Registration of residence permit. Within 3 months upon arrival, you have to register your visa in OFII and apply to the local prefecture for the issuance of a Visiteur card. The permit is valid for one year for adults and can be renewed several times. For children, the permit is valid for five years.
Before you start applying for a residence permit for FIP in France, it is worth consulting with experts in the field of immigration law. It is possible to independently select housing, school and draw up all the necessary documents, but the entire process takes a long time and requires knowledge of the law in these areas.
The minimum income requirements for the applicant in major cities may in fact be insufficient, consultants will calculate the real amount you must have in bank accounts to avoid rejection. It is also necessary to take into account the amount of taxes depending on the place of residence and the option of registration of the property.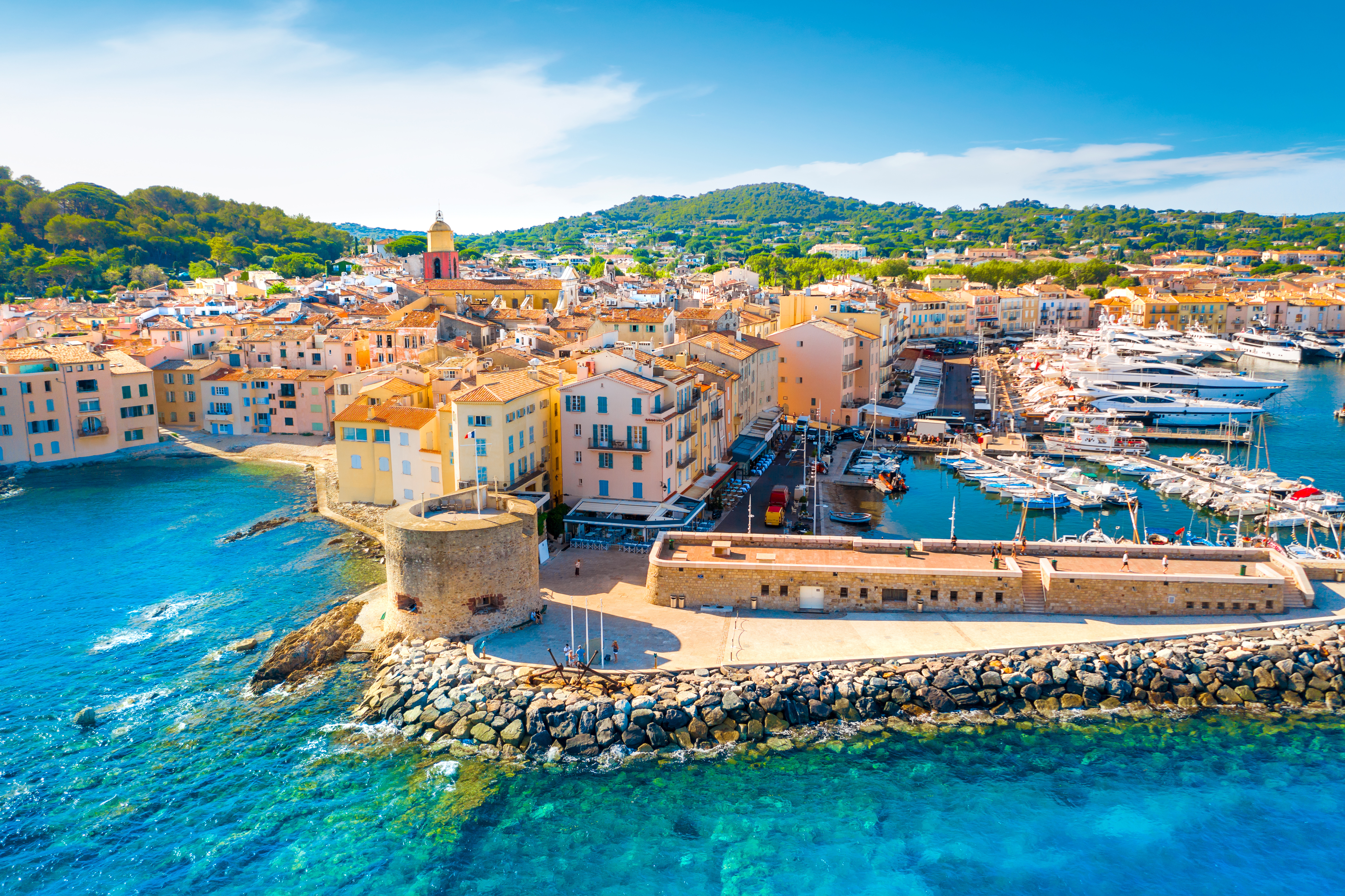 Other ways of obtaining a residence permit in France
Apart from the residence permit for those who are financially independent, it is possible to obtain residence in France in other ways. Depending on the compliance with the required conditions by the applicant, there are other popular options for obtaining a residence permit.
In 2017, the French government announced a new category of residence permit – Passeport talent, which allows for primary residence at once for 4 years with the possibility of extension. There are 11 types of candidates to take advantage of this program:
an investor who has invested in the French economy at least 300,000 EUR;
a business creator in France with an investment of 30,000 EUR or more;
founder of innovative projects with a compulsory approval of the business startup plan;
a representative of a company established in France with an annual salary of 53,945 EUR or more;
a qualified worker with an annual salary of 39,494 EUR;
employee of an innovative enterprise with a salary starting from 39 494 EUR, engaged in research and implementation of advanced technologies;
a highly qualified specialist with an annual salary from 53 840 EUR;
an employee who has been transferred within an international group of companies with an annual salary of at least 34,627 EUR;
a researcher with confirmation of professional activity on the territory of the republic from a public or private scientific institution;
a representative of the artistic and cultural profession;
a foreigner who has been recognized internationally, with documented proof of status.
Foreign students enrolled in local universities and wealthy retirees can also apply for a residence permit in France for one year with the right to extension. Residents living in France for 1.5 years or more have the right to apply for reunification with spouses and minor children.
Residence permits for the FIP in Europe
Many EU countries allow people who are financially independent to apply for a residence permit. It is mandatory to confirm the necessary level of financial security and availability of housing. Consider the basic requirements of temporary residence for wealthy foreigners in different European countries:
| Country / Residence Permit Program | Required amount, EUR | Period of validity and extension of residence permit |
| --- | --- | --- |
| Italy / Residenza Elettiva | Starting from 40,000 in an account at a local bank, annual verified income – from 31,000 for the applicant, for the spouse +20% of the amount, for each child +10% | 12 months / 2 years |
| Greece / Greece Residency Permit for FIP | 30 000 in any bank account, annual verified income – from 24 000 for the applicant, for the spouse + 20% of the amount, for each child + 15% | 2 years / 3 years |
| Monaco / Сarte De Sejour Temporaire | 500,000 permanent deposit at any bank, annual income – from 3,000 for an adult candidate, from 1,500 for each child | 12 months / two times for one year, then for 3 years |
| Portugal / Portugal Residence Permit for Passive Income Earners | 7,620 annual income, for a family of three the amount is 13,800 | 12 months / year |
The benefits of a French residence permit
the right to move freely in the Schengen area without visas;
choosing real estate in any city of France without additional requirements;
education of children in primary, secondary, special schools and universities of the country on an equal basis with citizens;
a simple procedure for replacing the driver's license on the European license;
registration of residence permits for family members;
the possibility of applying for permanent residency for 5 years (Carte de séjour) and then for citizenship;
the right to receive state medical care.
Foreigners wishing to independently apply for a residence permit in France for financially independent persons must carefully adhere to all requirements within the legal deadlines. A high level of income does not guarantee confirmation of the application – the government of the republic individually and scrupulously approaches the verification of each candidate. You must be prepared for additional requests for documents and forms, or delegate the entire application process to lawyers with experience in French residency.
Once the Visiteur card is issued, the foreign applicant is able to live in one of the most beautiful and economically developed countries in Europe, travel freely to many countries and easily renew his or her guest status. In case the holder of a residence permit in 1-2 years wants to engage in any kind of business in the territory of the republic, the French authorities have provided for the possibility of issuing additional permits.