France is a developed and rich European country, which attracts foreigners with its high standard of living, stable economy, cultural heritage and special atmosphere, which is what tourists from different parts of the world come for. The advantages of immigration to this state include quality education system, competitive salaries for up to 35 working hours per week, favorable social packages for different categories of people, protection of the population.
Immigration to France is popular, as evidenced by statistics; according to 2021, 12.5% of residents are foreigners. There is an extensive list of programs for the relocation, which includes the prospects of obtaining citizenship of the country, and, thus, of the European Union. Permanent residents of the French Republic may reside, work, run business and other activities in the EU.
Features of immigration to France
The procedure of immigration and stay of migrants in the country is regulated by the Code on the Entry and Stay of Foreigners and the Right of Asylum as well as by the law On the Rights of Foreigners. Current editions of the documents indicate a rather loyal policy of the state regarding relocation to France by foreigners with the following features:
special programs for the immigration of businessmen, highly qualified personnel, students, as well as family members of French citizens and residents;
help for foreigners to integrate into local life (state training courses to learn the language, culture, professional plans for further employment);
availability of visas equivalent to a residence permit (with the possibility of a stay of up to a year) and ordinary visas (with the mandatory issuance of a residence permit after entry), depending on the circumstances of the applicant;
advantageous social system to support the population, which applies in particular to foreigners intending to immigrate and obtain a residence permit;
right of permanent residents to obtain French citizenship without having to renounce their first passport;
expedited obtaining of a permanent residence permit for spouses, parents and children of French citizens or residents or refugees.
Benefits of a permanent residence permit
A permanent residence permit is a permit to stay in the country for a long time without restrictions, to carry out any professional or commercial activity, to participate in social life and to integrate into the local society as much as possible. The permanent residence permit in France has a validity of 10 years and can be prolonged. The document practically equals the rights of its holder to citizens of the country, except for the ability to participate in political life of the state. Permanent resident status in France gives the applicant the following rights:
employment on the territory of the republic without special permits;
running business in the European market;
use of banking products of local institutions, opening of accounts and processing of loans;
purchase of real estate under mortgage conditions at low rates;
getting a simplified right of residence in any country of the European Union and the Schengen zone;
receiving quality medical care;
education at European universities on favorable terms.
What you need to move to France
A foreigner who intends to go to France for permanent residence must choose the best way to move according to their plans and the conditions of local migration policy; it can be, for example, employment, entrepreneurship, marriage to a citizen, participation in exchange programs for young people. Based on the chosen immigration program, applicants should prepare documents and take into account the conditions which need to be met.
Requirements to get a permanent residence permit
Each of the grounds for permanent residence permit has unique requirements for applicants, but common ones include:
compliance with the principles of the French Republic (affidavit must be made);
fluency in the national language (for applicants under the age of 65);
legal residence in the country for the required period of time (for example, 3 years in the case of marriage to a French citizen or 5 years under the general naturalization procedure);
place of residence in France.
For parents and children of citizens of the republic, as well as refugees, only the last requirement is relevant, the rest do not affect them.
Set of documents
A basic dossier, which is required for anyone wishing to get a permanent residence permit:
valid long-term visa or residence permit under which the foreigner stays in the country;
international passport;
three photos in the required size;
document of registration of residence address in the state, issued not later than 6 months before the date of submission.
Refugees are an exception as they are required to have proof of address, three photos, and a decision of the authorized body to grant asylum.
Popular programs to relocate to France
The government of the republic has developed a number of immigration options, among which every foreigner can choose the best one depending on family circumstances, profession, plans, and financial security. Each of the existing programs provides special benefits for the selected category of people, due to which foreigners can arrange a move to France for permanent residence in a simplified mode. Let's first take a closer look at some of the most popular ways to immigrate.
La French Tech
This program is focused on attracting promising entrepreneurs, investors and start-ups from non-EU countries. Applicants who meet the conditions of La French Tech can obtain a residence permit called a «passeport talent» for 4 years, which can be extended for themselves and family members. After living 5 years in France since immigration foreigners have the opportunity to process a permanent residence permit or to obtain citizenship. Participation in La French Tech is available for:
founders of companies in France with a capital of €20,147.40 (the institution needs to obtain an admission from one of the authorized partners or to have the support of a member of the French tech ecosystem, such as a laboratory or a research center);
employees of organizations eligible to issue a French Tech Visa to their workers, with an annual salary of €40,295 or more;
investors who contribute €300,000 or more to a company owning 10% or more of its capital as well as creating and maintaining jobs for 4 years.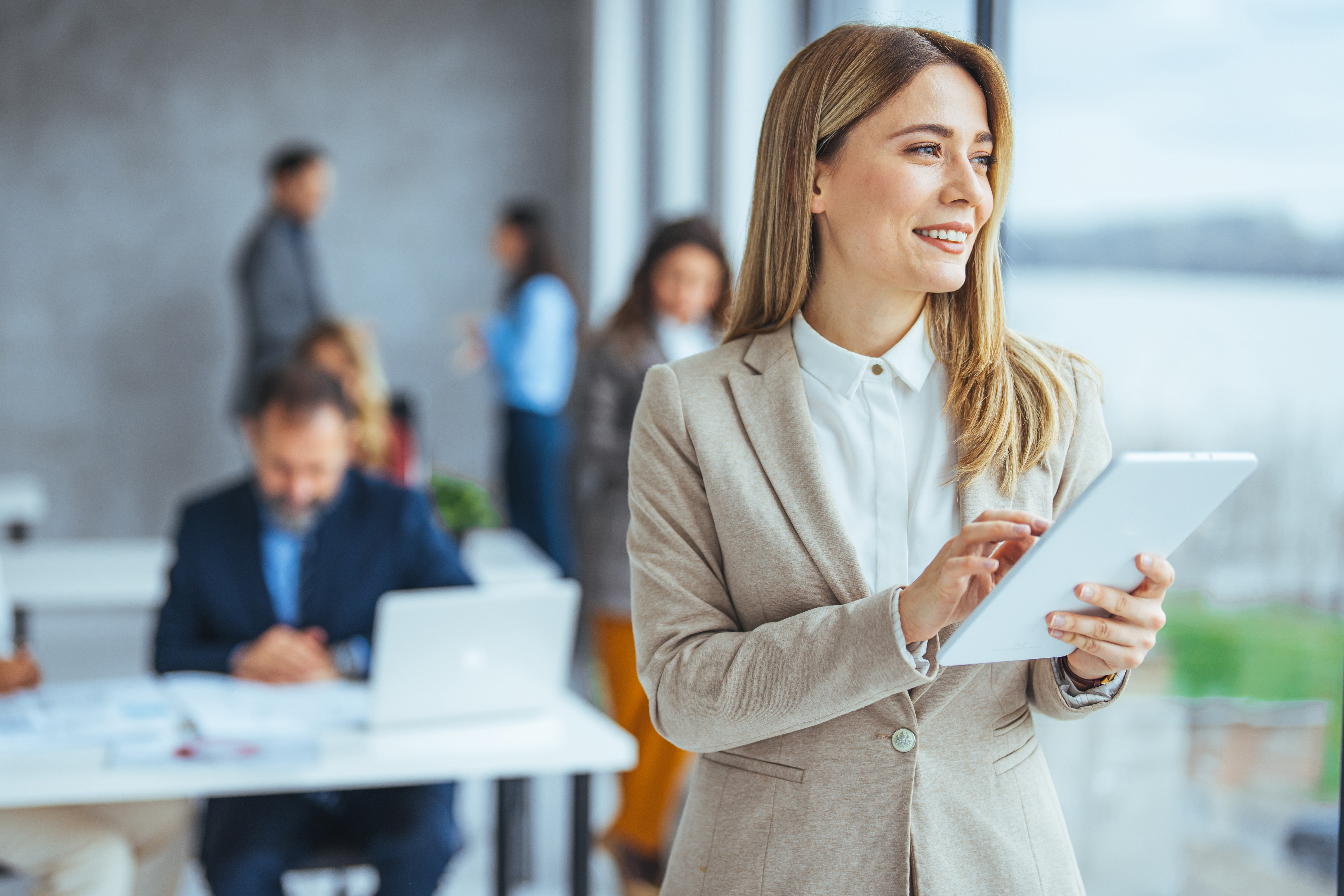 Startup creators should submit a request on the La French Tech platform before immigration to receive a certificate of eligibility for the program. Investors should also make an online application, which is reviewed on a case-by-case basis. Employees do not submit such a request, but the employing company is required to provide a certificate of innovation. After that, the visa for entry into the country is processed, and then it is possible to obtain a residence permit at the prefecture by submitting the following documents:
international passport;
visa with an appropriate stamp;
photos 3,5 x 4,5 cm, 3 items
rental agreement, hotel booking confirmation or other proof of accommodation in France;
receipt of payment of the fee;
employment contract, certificate of recognition of the company as innovative, proof of investments or other documents according to the applicant's category.
A residence permit costs 200 euros (additionally 25 euros for stamp duty), and the fee for a visa is 99 euros.
EU Blue Card
Blue Card is a program of immigration to France, which aims to facilitate the entry and stay in the country of foreign skilled workers. The conditions for granting the European Blue Card:
citizenship of a country that is not a member of the EU;
higher education diploma confirming at least 3 years of education, or 5 years of experience in a similar position;
signed employment contract for at least 12 months with a company registered in France;
receipt of an annual gross income of at least 1.5 times higher than the average salary in France (from 53,836 EUR as on January 1, 2023).
The residence permit under this immigration program is issued for the duration of the employment contract, but no longer than 4 years. The spouse and dependent minors of the qualified person can be included in the application. Initially, the candidate applies for a long-stay visa marked «passeport talent» and then receives an EU Blue Card from the prefecture. Documents required to apply for a residence permit:
employment contract;
diploma of education;
a letter describing the functions performed and the purpose of the trip;
income statement;
international passport with a long-term visa;
proof of residence in France;
3 passport photos;
receipt of fee payment;
certificates of civil status (certificate of marriage, the birth certificates of children).
The fee for processing a residence permit is 225 EUR, and for obtaining a visa is 99 EUR. After 5 years of continuous residence in France after immigration, the candidate can apply for a permanent residence permit or expect to acquire citizenship.
Au Pair
Young people can get a French residence permit in exchange for doing simple domestic work for a local family by the Au Pair program. Foreigners get the opportunity to improve their language skills, immerse themselves in local life and, if so desired, start the path of immigration to the country with the prospect of acquiring a permanent residence permit and/or citizenship. Conditions for the issuance of a residence permit are as follows:
age of the applicant is from 18 to 30 years old;
willingness of the French family, with whom the applicant has no family ties, to accept a foreigner to perform simple domestic tasks;
agreement with the host country;
basic knowledge of French or secondary education/professional qualification of the foreigner.
In the contract, which is concluded with the family, the rights and obligations of each party are clearly indicated: the tasks to be performed, the hours of employment and rest, the amount of funds for pocket expenses (from 320 €), the living conditions. The contract must be concluded before the foreigner enters France, as it is the basis for the visa. The first contract is signed for 1 year, after which it can be extended for another 12 months. The residence permit is applied for at the prefecture and the following documents must be provided:
long-term visa;
international passport;
proof of address registration;
3 photos;
receipt of fee payment;
contract with the family;
certificate of language knowledge or proof of qualification;
copies of passports of members of the host family.
A visa to enter the country costs 50 €, and a residence permit — 75 €.
Basic grounds
A resident card confirming residence status in France can be issued to a foreigner in 2023 after 3 years of living in the country:
By marriage to a French citizen. A foreigner who plans to immigrate to France must meet the general requirements for applicants to get a permanent residence permit and have been in an official relationship for at least three years. The spouse must have current French citizenship. Marriages can be concluded in any country, but in the case of marriage abroad, data must be recorded in the French registry of civil status.
By family reunification. Available for husband or wife and minor children (up to 19 years old) of a resident of the state who entered the country under a residence permit for family reunification. The foreign spouse must submit an affidavit of cohabitation, a marriage certificate, and a signed document renouncing polygamy in France, if the applicant is from a country where it is allowed.
To the parents of a French resident. The mother or father of a child who is residing in the country for study or other reasons can apply for a permanent residence permit based on a stay with a residence permit for private and family life. Applicants who plan to immigrate in this way are required to prove contributions to the child's development and education since birth or in the last 2 years, and to provide proof of his or her residence in France; for example, a school or kindergarten certificate.
Grounds for immediate issuance of a permanent residence permit with no time requirements for living in the country:
Family ties with a French citizen. The permanent residence permit is issued to a foreign child of a French citizen aged between 18 and 21 (or 16 to 18 years old if they want to work), if they are financially dependent on a parent. The father, mother or stepfather/stepmother can also be legalized on this basis, if they are dependent on a French citizen. Children need to provide proof of kinship with the father / mother and his / her ability to support the child, as well as the lack of financial security. Elderly parents also need to prove their personal financial insolvency and the availability of resources in the host country.
Refugees. Persons who have received an asylum decision from Ofpra or CNDA (French refugee authorities) can apply for a permanent residence permit immediately. Applicants only need to prove that they have an address in France, and their family members are eligible to apply for the status along with them.
After 5 years of residence in the state it is possible to apply for a long-term resident card, which is also a type of a permanent residence permit, for holders of:
residence permit for a guest;
residence permit for private and family life;
employee residence permit;
resident permit for entrepreneurs and freelancers;
multi-year residence permit (passeport talent);
resident card.
Applicants are required to maintain the conditions that served to obtain the first residence permit, to stay in the country continuously for 5 years with a possible absence of 6 consecutive months or for a total of 10 and meet the basic requirements for the issuance of a permanent residence permit.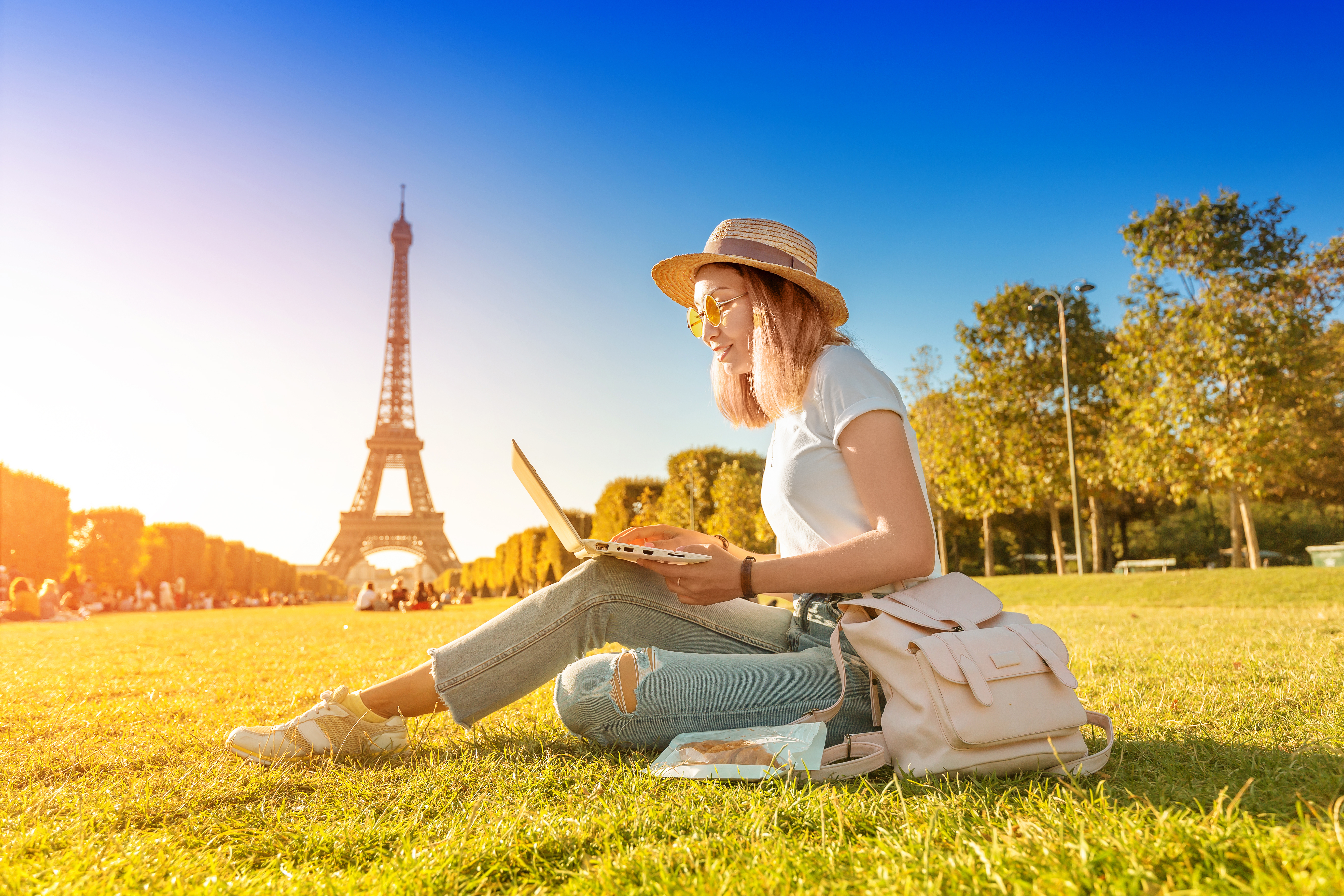 How to move to France and get a permanent residence permit: steps
In most cases, the procedure for moving to France involves the following steps:
Obtaining a long-term visa. Initially, the applicant needs to choose the basis on which they will apply for the document, stay in the country and then become legalized. It is necessary to obtain a D type visa for work, family reunification, entrepreneurship or other purposes of long-term stay. The visa can be one of two types: the regular visa entitles the holder to enter the country and requires a further residence permit, while the VLS-TS (equivalent to a residence permit) must be confirmed within 3 months of arrival, after which one can stay in the country for up to a year without requesting a residence permit. In most cases, applicants are issued the second type of document. The request is submitted to the embassy or consulate of the state, and its processing with sticking VLS-TS in the passport costs 99 EUR.
Processing a residence permit. After arriving in the country with a regular visa or two months before the expiry of the equivalent residence permit, the foreigner must apply to the prefecture of the place of residence to obtain a residence permit. Depending on the grounds, the applicant must meet a number of conditions and prepare appropriate documents; for example, in the case of marriage to a French citizen, it is necessary to confirm a life together and the absence of polygamy, provide a marriage certificate, proof of citizenship of the spouse. The first residence permit is issued for a period of one to four years and costs 225 EUR.
Meeting the requirements for obtaining a permanent residence permit. The foreigner undertakes to live continuously in the country with a valid residence permit for a specified period (5 years or 3 years) after immigration, to learn the language and to integrate into society. When the residence permit expires, it must be renewed, demonstrating the reasons for the reissue of the document.
Obtaining a permanent residence permit. When the foreigners become eligible to apply for a permanent residence permit, they must submit a request to the prefecture or to the police headquarters. The immigrant undertakes to prepare a set of documents and pay a fee of 225 EUR, in accordance with the basis on which the status is acquired. A permanent residence permit is issued for a period of 10 years. It is important to note that the absence of a resident in the country for more than 3 or 6 years (depending on the type of card received) is a ground for revocation of the status.
Denial of a permanent resident status
An authorized body may reject a migrant's request for a permanent residence permit because of the following reasons:
submission of an incomplete dossier or non-compliance of any document with the established registration standards;
providing inaccurate or false information about the applicant's identity in order to mislead the responsible officials;
failure of the applicant to meet the designated requirements for the issuance of a permanent residence permit;
existence of reasons to believe that the foreigner poses a threat to national security, law and order in France.
To prevent the risks of a possible rejection, it is necessary to take into account all the nuances of the migration policy of the country, the conditions of issuance of the document and the rules of preparation of the dossier, so it is worth involving experienced lawyers in the process. If the application is rejected, you can appeal to the administrative court within 48 hours, 15 or 30 days, depending on the conditions of the issued obligation to leave France.
Cities to move to in France
Future migrants are concerned not only how to move to France for permanent residence, but also where. The choice of city depends on opportunities for employment, the enrolment in kindergarten and school in the case of moving with children, recreation and overall comfort of living. The most popular places among foreigners to immigrate to in France for permanent residence are:
Rennes. This city often leads the rankings of the most comfortable places to live in the country. The population is around 200,000 people. The pace of life here is not as fast as in the capital, but there are plenty of opportunities for career building and enjoyable leisure activities. The region has a well-developed engineering industry, there are constant vacancies in the service and trade sectors, the unemployment rate is not high. The average salary is 2 000 EUR and it is possible to rent a studio apartment for 500 EUR. The city is green and blooming, with a large number of schools, universities, comfortable transportation system and numerous entertainment places.
Bordeaux. A large enough city for attractive economic prospects, but much quieter than metropolitan areas. Bordeaux is the industrial and innovative center of the country with a large number of enterprises (aviation, space, defense industry), automotive corporations, a developed banking sector. And the city will appeal to fans of architectural sights, because it ranks second in the country by the number of historical monuments. Salary in Bordeaux is about 1 500-2 400 EUR and rent of a studio apartment costs from 500 to 700 EUR depending on the area.
Toulouse. A city of student life and industry. It is in demand among young people who plan to immigrate to France for education and then intend to work. Toulouse is home to a large number of prestigious universities and companies in the space, electronics and aviation industries. Average salary is about 2 600 EUR, but specialists of technical professions earn more — up to 3 000-3 500 EUR. The accommodation is comparatively inexpensive (from 500 to 1 000 EUR for one-room apartment) but because of a large number of students it can take quite a long time to find an apartment. The city has enough opportunities for cultural (museums, exhibition halls) and active youth leisure (nightclubs, restaurants, bars).
Lyon. Lyon is a business center of the country with many architectural sights, unique museums and parks. It is a promising place for employment and good earnings, because the salary in Lyon is respectable, and the high level of business development and the status of the business center allow migrants to find suitable jobs. The average salary is 2,500 EUR, and the rent of a one-room apartment is 500-700 EUR depending on the area. The city is rich in cultural and historical heritage, but also offers plenty of opportunities for recreation for young people, shopping, and entertainment.
Paris. A metropolis with an active lifestyle does not attract all migrants, but the special charm of Paris is able to neutralize these nuances. Despite its status as the capital and its popularity among tourists, Paris is not in high demand for immigration due to the visible concentration of foreigners and other disadvantages typical of large cities. It has good salaries (from 2,600 EUR on average), but the corresponding prices for housing (from 900 EUR), food and entertainment. Opportunities for employment are numerous in various fields, the capital is home to the best universities, an active cultural life, a variety of interesting institutions and other options for leisure activities.
Every French city has its own unique characteristics, so you should choose a place to emigrate based on personal preferences and plans. For those who like active metropolitan life and do not feel uncomfortable with the constant hustle and bustle, Paris is the right place. Bordeaux is considered an urban center; Rennes would be perfect for a measured and comfortable life. Toulouse is a place for students and young people, and Lyon is recognized as a city of intellectuals and entrepreneurs. Those who want to live surrounded by a rich cultural heritage should consider Lorient for immigration, and for those who love greenery and flowers — Limoges. Montpellier is a harmonious combination of natural beauty and vibrant urban life, and Nantes is considered a city of art, history and students.
Life in France: reviews of those who have moved there
Emigration from post-Soviet countries to France is a common phenomenon, and according to the UN, it is the country with the highest rate of visitors. It is attractive because of its high standard of living and the large number of cultural sights. Migrants point out that the country has relatively high taxes, and working hours of stores and shopping malls are typically European (as a rule, all stores are closed on Sundays and only some institutions are open longer than 5 pm), but the new conditions are easy to get used to. In addition, there are more advantages of immigrating and living in France and the reviews of those who have moved there prove them:
Developed economy and great opportunities for career building. Labor rights are strictly followed in the country, so workers can count not only on decent salaries, but also on privileges in the form of benefits, paid vacations, and social security.
Quality education on a free basis. For many European countries, this is rare, but in France there are enough state universities, preferential education in which is also available for foreigners.
Modern and efficient medicine. In addition to the quality of services, an important advantage is the partial financing of the system by the state and the affordability of services.
Residents of France also mention the smooth operation of the infrastructure and transport system. Everything in the republic functions accurately and seamlessly, transport is new and convenient, and it is possible to move quickly and comfortably within the country and its cities.