Panama has introduced two new visa programs
May 28, 2021
1 minute read
Panamanian authorities have introduced two new tracks in visa policy. The first immigration policy is meant to bring in people, who work remotely, or so-called digital nomads. The second government initiative involves changes to the Friendly Nations Visa.
Panama boosts the number of short-term visas, issued to freelancers. This decision is made due to the fact that the worldwide pandemic has contributed to the emergence of a new category of remote workers. "Digital nomads" can perform work from anywhere in the world, using only a laptop. According to Panamanian authorities, if foreign freelancers are reasonably motivated, they can benefit the local economy. In addition to Panama, Romania and Great Britain have already launched similar visa programs.
How a freelancer can get a short-term visa to Panama
If a remote worker intends to set up store in Panama, they need to prove that they are additionally doing work for a company from a foreign country. This will be confirmed by an official employment contract. It is important, that such cooperation is not related to Panama itself and is related to foreign activities. Also, the applicant must receive a salary of not less than 36,000 dollars a year.
Immigrants, who meet the conditions of the law for this type of visa are allowed to stay in the North American state for up to 9 months (or 183 days). Eligible applicants may renew their visas at least once, if they wish to remain in the country for a longer period. The ruling also states that "digital nomads" do not need to apply for an additional work visa because employee income is not subject to local taxation.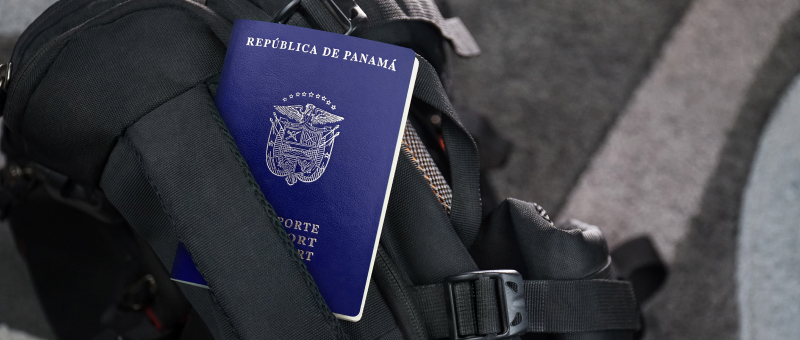 How has the visa flow for friendly nations changed?
In an independent bill, the government of Panama announced changes, regarding the issuance of the friendly nations visa. The paragraph on obtaining a Permanent Residence Permit through Entrepreneurship attracted particular attention. Note that friendly nations to Panama include several countries in Europe, the United States and Canada, among others.
Previously, owners of this type of visa could apply for permanent residency in Panama by registering a business and making a deposit of $ 5 million at the local bank. Now, applicants are initially offered a two-year visa. Permanent residency for foreigners will be available after the expiration of the temporary entry permit.
In addition, while filling out visa forms, applicants should clearly indicate the purpose of their stay in the country. If the applicant wants to be employed in Panama, they should prove their intention to work. It is also necessary to confirm the existence of a job in the place of residence.
Applicants for the Friendly Nations program, intending to invest in real estate, are required to purchase a property worth at least 2 000 000 USD. The immigrant should register the purchase as a natural person - it is impossible to become the owner of the property on behalf of the company.
The changes to the Friendly Nations visa flow will take effect in 90 days after the relevant decree is issued.
Subscribe
Subscribe to stay up-to-date with the latest news in the world of immigration
Real estate at iworld.com
Wide range of realty
Fast and easy search
Search