Canada's Immigrant Admissions 2021-2023: New Government Plan Approved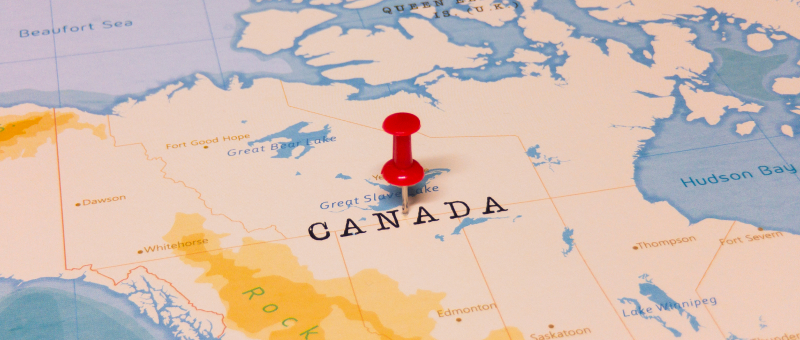 On October 30, 2020, the Canadian government announced an updated national immigration plan covering the next 3 years. The new document is called "2021-2023 Immigration Levels Plan" and contains detailed information regarding changes to Canada's current immigration programs. According to the new plan, the Canadian government has significantly increased the immigration quotas for the next several years, which increases the chances that applicants will have a legal right to reside in Canada. In 2021, the Canadian government intends to register 401,000 migrants, in 2022 - 411,000, and in 2022 - 421,000. Thus, within 3 years, 1233,000 people can obtain a legal right to reside in the country.
The previous government immigration plan called for the following quotas for foreign nationals: 341000 in 2020, 351000 in 2021, and 361000 in 2022. But in 2020, the coronavirus pandemic disrupted the plans of many would-be immigrants, government projects were not fully implemented, and Canada felt a serious blow to its economy. So even during quarantine restrictions around the world, Canada's immigration programs continue to operate, and the selection of applicants is proceeding as usual.
Marco Mendicino, Canada's Minister of Citizenship, Refugees and Immigration, said the role of migrants in the country's social and economic fabric is crucial. Immigrants from different countries create new jobs, increase the population and fill labour shortages.
Canadian immigration and refugee law divides all potential immigrants into 4 categories: economic class, family class, humanitarian class, refugees and protected persons.
The economic class of immigrants
The new three-year immigration plan is focused on boosting Canada's economic growth. For this reason, 60% of the immigration quotas will be given to the economic class of immigrants, with a total of 23,500 places.
Express Entry
The largest number of immigration quotas in 2021 are for immigrants who applied to the government's Express Entry eligibility system totaling 108500 applicants. The Federal Skilled Worker Program is for skilled foreign workers (Federal Skilled Worker Program), foreign nationals who have worked in Canada (Canadian Experience Class), and skilled craftsmen and technicians (Federal Skilled Trades Program).
Provincial programs
The Provincial Nominee Program consists of 11 provincial programs, which are divided into 84 areas. In 2021, the provincial programs are expected to offer permanent residency to 80,800 new residents who have the greatest potential to enter the labor market in the province.
Business Immigration
The Federal Business Program consists of two programs: for founders of innovative start-ups (Start-Up Visa Program) and for self-employed citizens who are professional sportsmen or outstanding artists (Self-Employed Persons Program). The quota for this category for 2021 is 1,000 places.
Quebec program
The Province of Quebec has autonomous immigration rights, so that the regional government can choose the French-speaking applicants and regulate the migration quota itself. Plans for 2021 include granting residency rights in the province to skilled professionals (up to 22,400), business immigrants (up to 2,300) and other categories of immigrants (up to 600).
Atlantic Pilot Program
The Atlantic Immigration Pilot Program is a Canadian economic test project, but it has separate purposes and is intended to be permanent. The Atlantic provincial governments (Nova Scotia, Prince Edward Island, New Brunswick, Newfoundland and Labrador) are determined to offer a short-term residency program to 6,000 immigrants through 2021.
Pilot Programs
Canadian legislation provides 2,750 quotas for each of the ongoing immigration pilot programs, with a total of 8,500 places allocated. The list of active test projects includes programs for experienced caregivers (Home Support Worker Pilot), agricultural workers (Agri-Food Immigration Pilot), qualified nannies (Home Child-Care Provider Pilot), and northern and rural communities (Rural and Northern Immigration Pilot).
Family Class
Immediate family members of Canadian citizens and permanent residents have the opportunity to apply for family reunification and permanent residency. Under the immigration plan that went into effect, in 2021, the Canadian authorities allocated 80,000 quotas for children and spouses, and 23,000 quotas for parents and grandparents.
Refugee class
Canada plans to register 59500 refugees from around the world in 2021. The state's legislation provides several types of refugee programs, and each has a different number of quotas for immigrants. Individuals who need Canadian protection can count on 23500 places, government-sponsored refugees on 12500, privately sponsored refugees on 22500, and privately and government-sponsored refugees on 1000.
Humanitarian class
Immigration law in Canada establishes quotas for immigrants who do not meet any of the above-mentioned government programs and do thus have no possibility of moving to Canada. In 2021, the authorities have set aside 5,500 places for humanitarian immigrants. Each particular case will be considered individually, enabling applicants to overcome the immigration ban.
Source: Immigration Canada Pro
Subscribe
Subscribe to stay up-to-date with the latest news in the world of immigration
Real estate at iworld.com
Wide range of realty
Fast and easy search
Search